Wufoo Alternative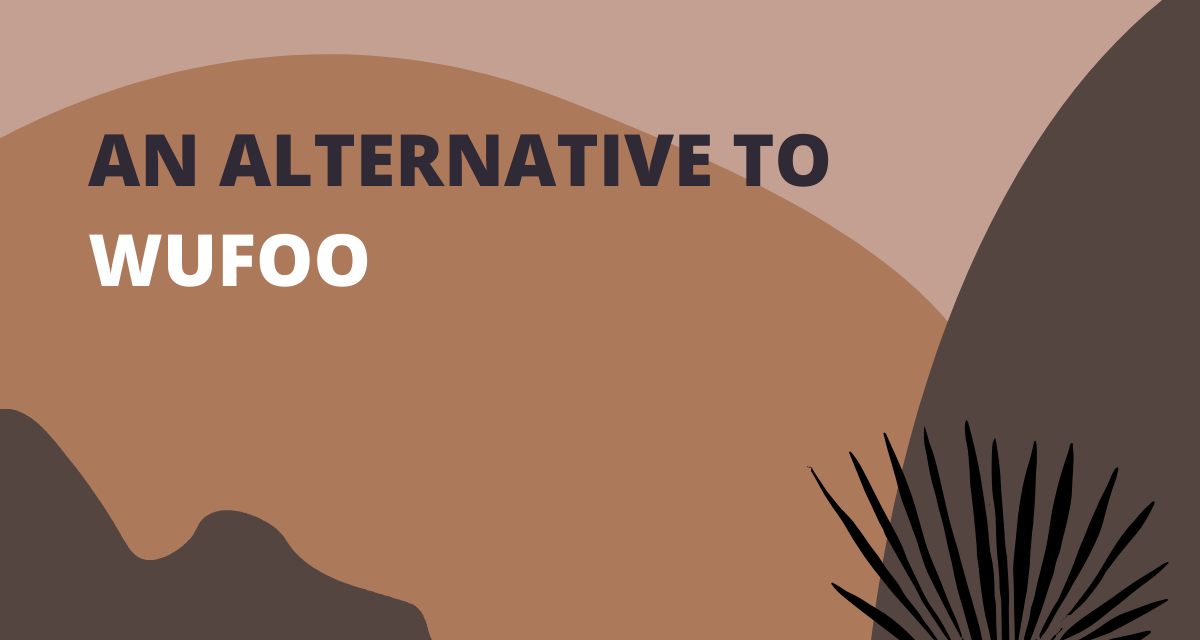 When you have a great idea that will help your business boom, the last thing you want to do is wait for weeks to get it developed. It is frustrating, especially when there are online tools to make the development progress faster. One such survey tool is Wufoo. But you landed here when you're looking for an alternative to Wufoo. Wufoo, (SurveyMonkey's Wufoo) is a decent platform to host surveys, that dominated the form-building landscape for years, but later people started feeling the difficulty in its user-friendliness, clunky features, or limited forms.
So analyzing an alternative to Wufoo should start with finding a tool that has everything to satisfy your needs, with a trust for data protection. Here we are going to talk about why BlockSurvey is the best Wufoo alternative. To arrive at the best solution for your form builder needs, here we are comparing the most secure platform BlockSurvey and how it caters the complete data privacy ahead to Wufoo.
What is Wufoo?
Wufoo is yet another web application that helps anybody build online forms. It enables you to make forms online so that you get to collect data, payments, RSVPs, etc., without even writing a single line of code.Wufoo is meant for anyone and everyone that needs to quickly build beautiful online forms, i.e., only if you're willing and able to pay $29.00 per month! But not all of us have the luxury to spend $19 per month on online forms, maybe because of our profession, financial conditions, etc.
If you are stuck in this never-ending search for the best online form builder, we exactly know what you're looking for and need! So keep on reading to learn the best Wufoo alternative.
Don't get us wrong though, we love and recommend Wufoo; we are not here to spread hate!
What is Wufoo by SurveyMonkey?
SurveyMonkey has acquired Wufoo. The primary reason why SurveyMonkey and Wufoo teamed up is that Wufoo's popularity and focus have been concentrated in English-speaking countries. Whereas with the help of SurveyMonkey's support and existing infrastructure in international forums, Wufoo will leverage their help to spread Wufoo internationally.
Why look for a Wufoo alternative?
Want to know why people are looking for an alternative? Check out the Wufoo reviews at software advice. These reviews are bound to give you a proper perspective of what customers are exactly looking for in an online form site and what they're lacking. End of the day, user experience is the only key to the success or failure of your product.
Here is a medical practitioners' feedback on Wufoo at G2.
"Signed up for a trial and shortly realized this product did not work for us. I contacted customer support to cancel my subscription and they said they would get back to me. Zero response I get charged every month from Wufoo, have never used their product, and have even canceled my account. Yet, I still get charged every month. I have contacted their customer support, called in, and contacted their billing department. I recommend staying away from this company."
No one can argue that Wufoo indeed is an excellent tool. Still, there's no rose without a thorn.
Major drawbacks of Wufoo:
Limited templates and design options.
Data security, the security of the information stored, and the cost of keeping that information online.
Minimal complex functionality can be enjoyed while using Wufoo.
For online form creation software, they have inadequate site navigation, which often causes delays.
The integration plays a significant role in any online forum, and sadly, Wufoo is still pretty weak in that section.
What is BlockSurvey?
Like Wufoo and even SurveyMonkey, BlockSurvey is an online survey tool with a significant focus on data privacy and security. But unlike Wufoo's many limited features, BlockSurvey lets you enjoy and includes 'Branding,' 'Custom Domain", 'Widgets'; it gives you extreme data security at the same time. BlockSurvey acknowledges and realizes that we deserve better privacy, data ownership, true anonymity, and security policies when everything is very much dependent on the internet. BlockSurvey is a straightforward, scalable tool and helpful in creating surveys for any work, be it educational, personal, or business.
But, why choose BlockSurvey?
Like we stated if you want Wufoo, you have to choose a plan for $29 each month to get unlimited forms. This can be tricky for students, especially in research, or even if you're trying to start a business; what do you do then? If you cannot afford to spend a lot on that. Here in BlockSurvey, we have the perfect solution for you! And of course, for a relatively low price, you can create beautiful forms and advanced features for data security; why not give it a try.
We look out for everyone; it doesn't matter who you are, a student, a founder, someone working for a non-profit organization, or maybe part of event management. We have got your back!
Education/Non-Profit/Students: BlockSurvey is exclusively built with focusing mainly on creating imaginative, appealing, and conversational style surveys. Which makes your dull school work and research a much more fun experience. Similarly, BlockSurvey offers discounts and free plans for educators and non-profits. Contact us for more details.
Management: If you are a part of event management or any management world, your fundamental priority needs security. Here in BlockSurvey, we pride ourselves on the assured security one gets to enjoy while using BlockSurvey. We are a reliable, trustworthy, and affordable survey management software. Our primary focus is on improving and increasing productivity, security, privacy, and improving overall performance in your organization. Using our best-in-class UI, you can create contact forms, payment forms, and feedback forms in minutes.
Why is BlockSurvey the best Wufoo alternative?
Secure Forms and Surveys: Unlike any other form site, we understand how crucial it is to have secure forms and surveys and not leak your identity. Your data is completely secured in every plan you choose in BlockSurvey.
Share Answers, Not Identity: We provide end-to-end encryption and use advanced analytics.
Let's get creative:The customization options allow you to build unlimited forms and slay them in your style. Each and everything is customizable. You get to play with different colors, customize the backgrounds, fields, branding logos and URLs. etc. So let your creative side be free!
Security: BlockSurvey uses marvelously powerful blockchain technology for providing data that assures you of fantastic security and privacy. While using BlockSurvey, you truly own your data.
Zero Tracking:Surveys and forms here in BlockSurvey have absolutely zero trackers, zero cookies, as well as zero fingerprints. These respondents or data providers will always be anonymous by default unless they wish to voluntarily reveal their identity in the form by filling it, but that's put to that particular person.
Widgets: Share forms on your website using beautiful embedded widgets to collect all feedback and subscriptions.
Branding:As I mentioned, BlockSurvey lets your inner creative genius free; you get to customize brandings as well!
BlockSurvey provides for everyone's needs and is very inclusive. We don't discriminate against what you do or don't. We understand what you want in terms of custom branding, domains, and significant factors such as privacy, data ownership, and make sure your data is only limited to you and you! We take digital rights very seriously, as everyone should.
If you happen to be a fellow student, BlockSurvey makes it easier for us by offering a free student plan, which helps students out daily and is a fantastic deal! Now that we've established how you can get creative while making forms, I think it's only fair that you started making some beautiful customized form designs!
Oh hey – wait, you're already here. Why not start with BlockSurvey?
Head directly to our website and jump in to do the first secure survey! I'm sure you're going to enjoy using it, and you're going to be back for more! Every month, we ensure that we continue to grow and aspire to fulfill our customers' needs.
Wufoo Alternative FAQ
Is Google Forms a good alternative to Wufoo?
All of the forms look the same, so if you're looking for an alternative that gives you design customization options, Google forms are extremely limited when it comes to customization or integrating payments. Google Forms is not a good choice.
What is the difference between Wufoo and Surveymonkey?
While Surveymonkey is highly geared towards surveys, Wufoo is focused on forms and their various uses. You can imagine the difference between the two as being similar to a marketing tool vs a developer tool.
Is Wufoo HIPAA compliant?
For a healthcare provider, health plan, or healthcare clearinghouse to use Wufoo, Wufoo must be HIPAA compliant and sign a business associate agreement (BAA). But Wufoo's official website doesn't mention about the HIPAA compliance any where in its security feature. And also SurveyMonkey SurveyMonkey, which owns Wufoo, recommends using SurveyMonkey for collecting protected health information (PHI), which may mean that Wufoo's forms are not HIPAA compliant.
How much does Wufoo cost?
Wufoo's free plan lacks essential features, and the paid plans are too expensive for most teams. If you need more, you have to pay $19-$99 a month.
How BlockSurvey is the best alternative to Wufoo?
BlockSurvey is one of the best alternatives for Wufoo, with BlockSurvey you can easily set up and create surveys that are 100% customizable, secured by Stacks blockchain. You can add a wide range of questions, images or videos to your survey. Make it more Attractive, Secure and easily increase your response rates at a better price than Wufoo.
Run sensitive surveys.
Get insights.
Unlock value.
Free plan, no time limit
Set up in minutes
No credit card required
---
Run sensitive surveys.
Get insights.
Unlock value.
Free plan, no time limit
Set up in minutes
No credit card required