History of Data Breaches and Leaks
In an unfortunate and bizarre event involving online surveys, about 6 million accounts have been hacked from CashCrate – a site that allows people to take online surveys and get paid in return. This breach allowed hackers to enter accounts built-in 2006. Included hacked data—email addresses, passwords, physical addresses, and user names.
In 2018-June 27, the Spanish online survey firm's day – Typeform realized a security breach that forced the organization to lose private survey data to tens of thousands of its customers using its website. Hackers have obtained access to everything from contact data to email addresses and other sensitive information that has put many survey participants at risk. In fact, Reddit sustained significant harm when the personal data of its large-scale user survey were revealed.
All of the above data breach incidents point out to two important things –
Data breaches have been consistent and seem unstoppable.

There is a steady decrease in the public's confidence and trust in surveys, polls, or information sharing online.
Scary, isn't that?
And it's still very unjust. And all the valuable, sensitive data tossed out to everyone and everyone to be exploited and misused.
A survey conducted by the famous Harris Poll (2017) stated that "Privacy" is the #1 priority for Americans, with 82% choosing technologies that protect their privacy. This begs the question, are the new survey tools secure enough? Unfortunately, they're not.
BlockSurvey - Secure Forms and Surveys
As a result of ongoing studies and experiments, we have found several issues with the existing survey tools. So what have we done? We have chosen to solve these problems with our special survey approach. Using Blockchain technologies from Stacks, we came up with a methodology for implementing private, secure, and anonymous surveys. If you would like to know more in detail. Here is how BlockSurvey works?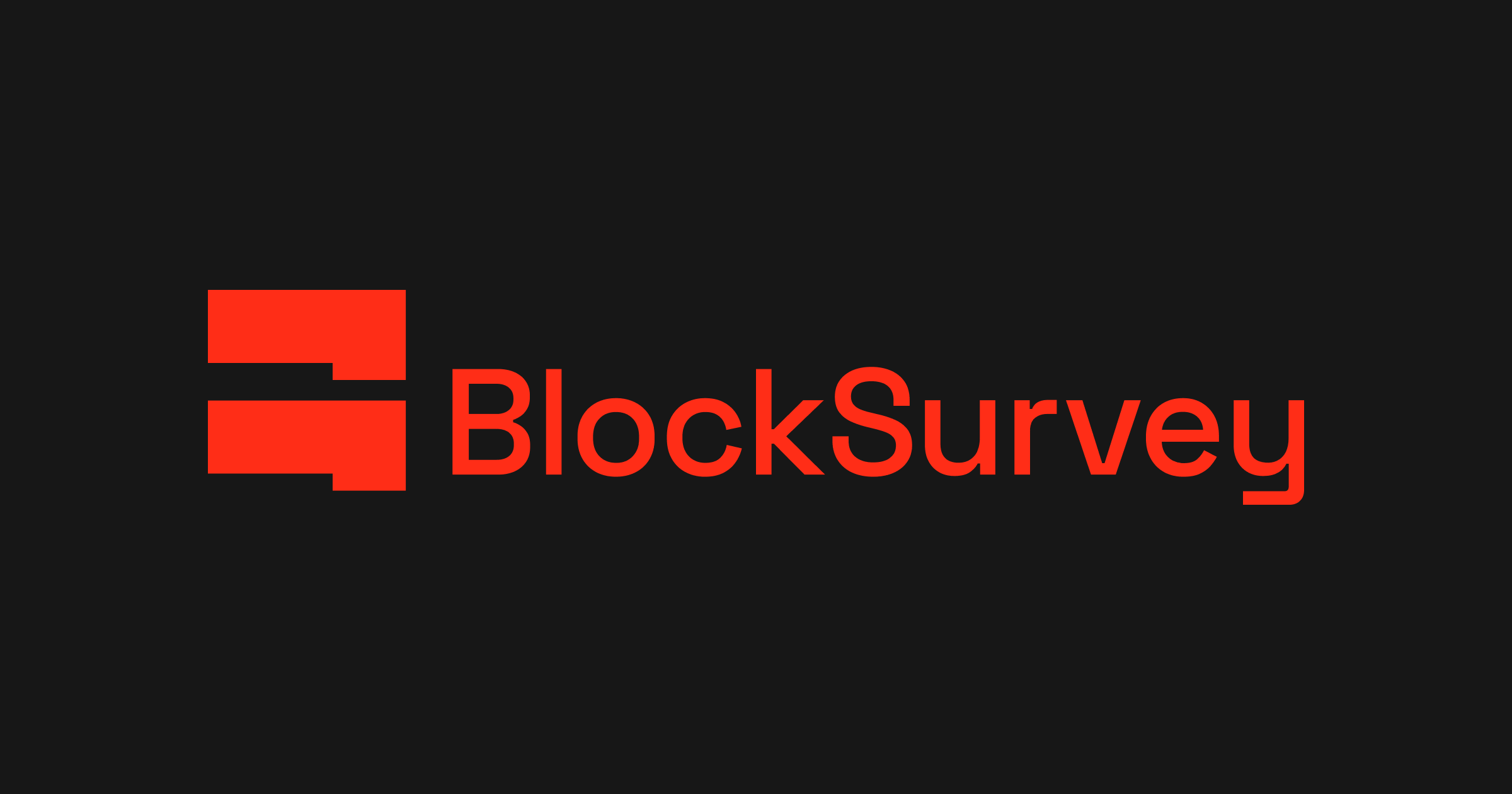 Benefits of using BlockSurvey
Share Answers, Not Identity
We believe security and privacy in forms and surveys are critical. Having a privacy-focused approach to surveying could lead to making better decisions, thereby benefiting all the players involved in the process.