Why choose BlockSurvey?
Say goodbye to the old way of creating forms & surveys - where the data is never really owned by you. Instead, with BlockSurvey, you can create end-to-end encrypted surveys that give you full ownership over the data. This means not only will you gain the trust of your community but also sleep well at night knowing that data breaches and data leaks are never a possibility.
Protect the data being collected on your surveys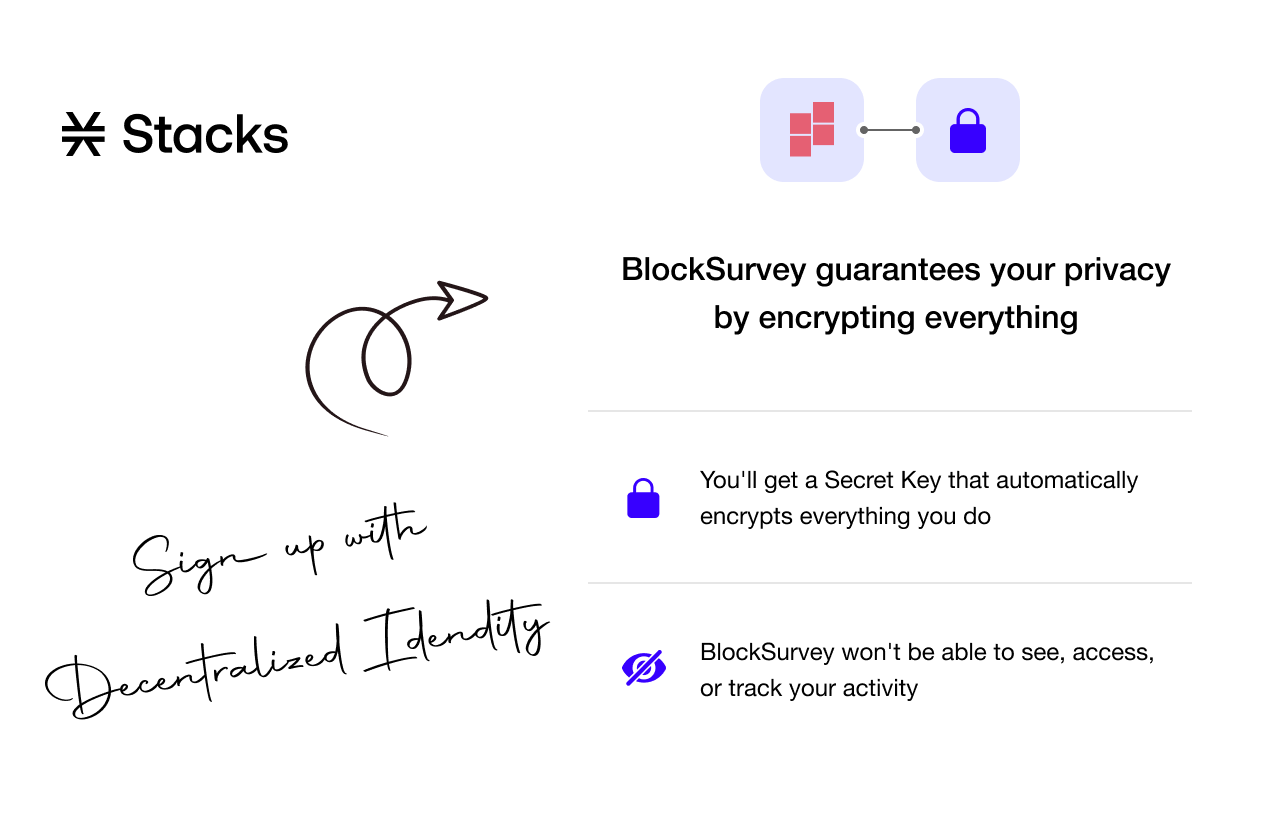 Your survey recipient signs up using a decentralized identity that is anchored on the blockchain. Since there are no trackers, cookies, or ads on the platform, the respondent owns their identity, data, and account at all times.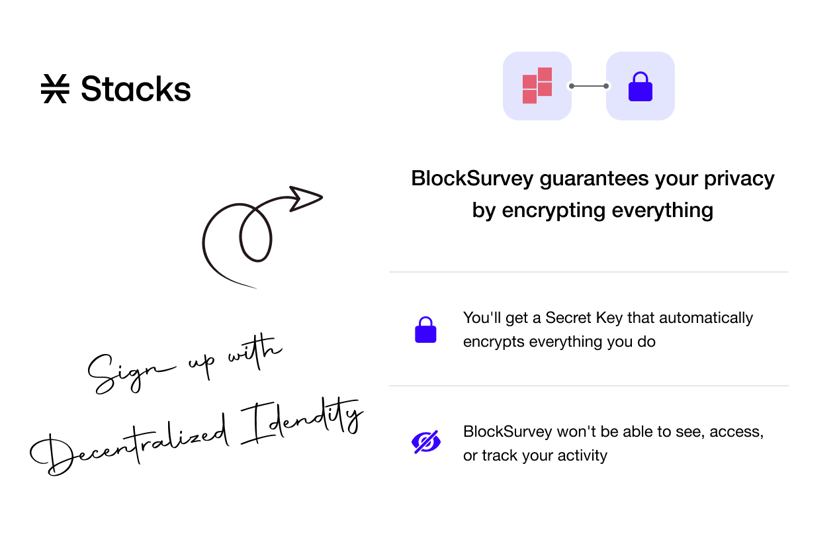 Increase your survey completion rates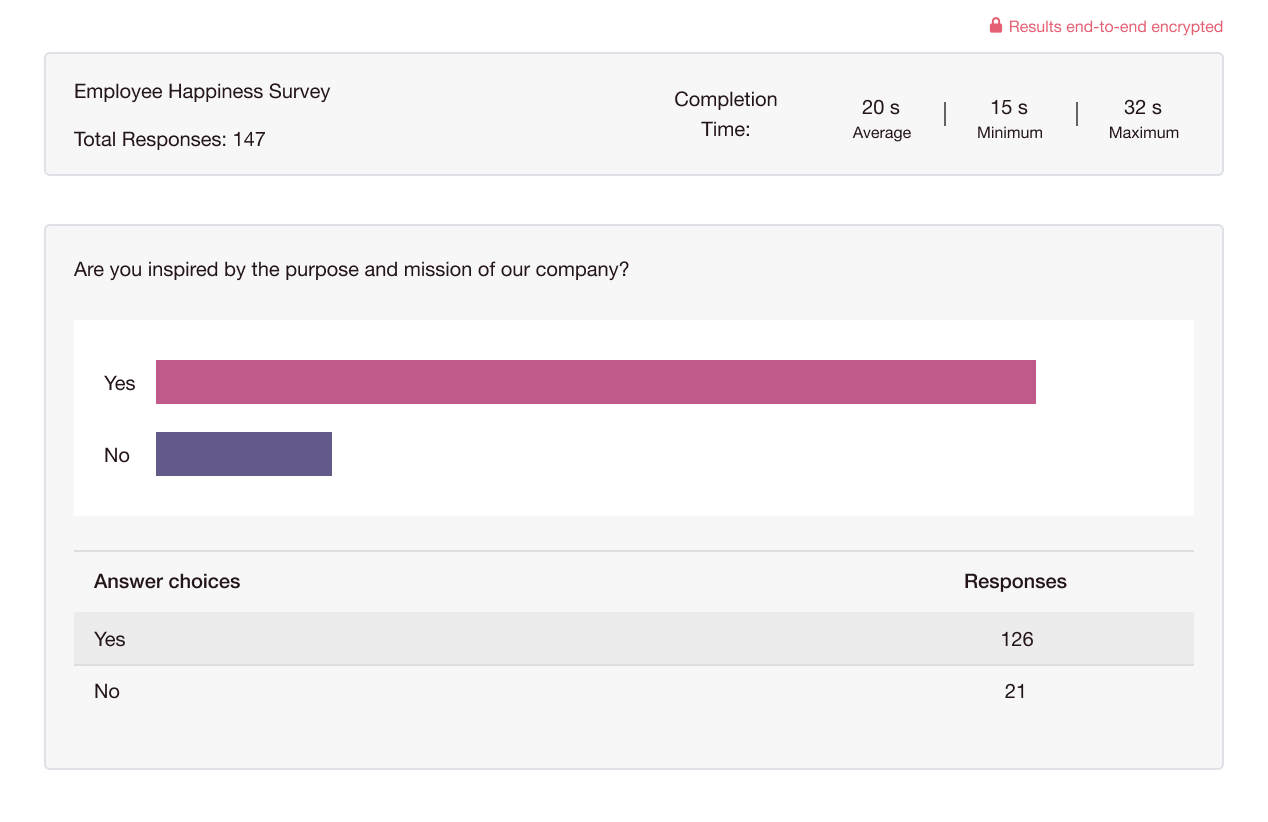 Your survey recipients need to trust you and know that their data is secure and private. With BlockSurvey, every response is encrypted and transferred to a decentralized private storage. Once the survey is completed, you will be able to decrypt the data and view it in the form of results, analytics on your browser.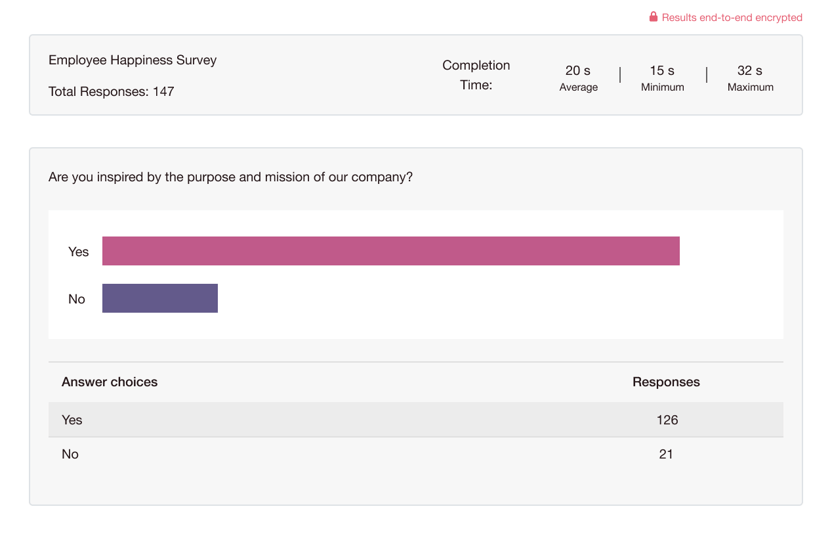 Boost your marketing campaigns with brandable surveys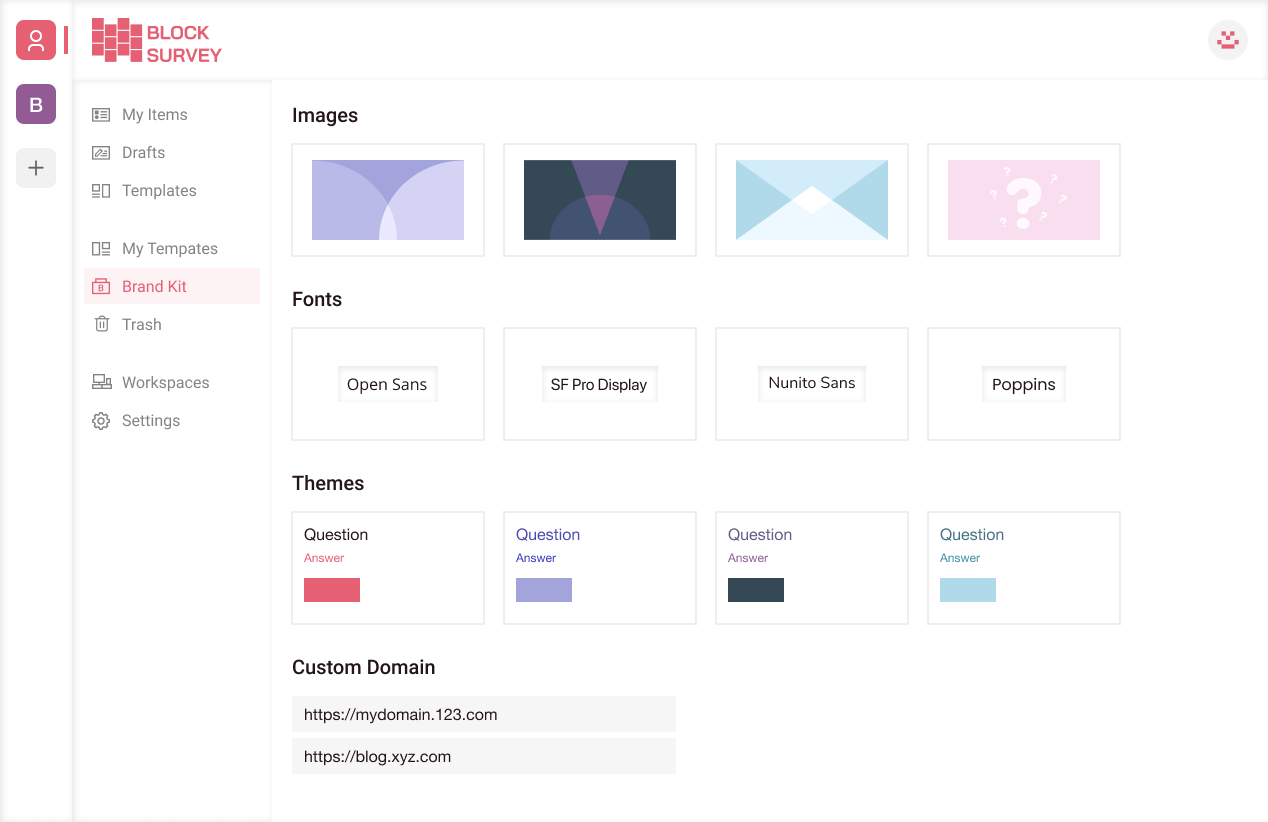 Customize your survey to fit your brand. Add your brand colors, fonts, logo, and other styling components to grow your brand awareness. Increase your brand authenticity and build credibility with your audience by adding a custom URL to your surveys.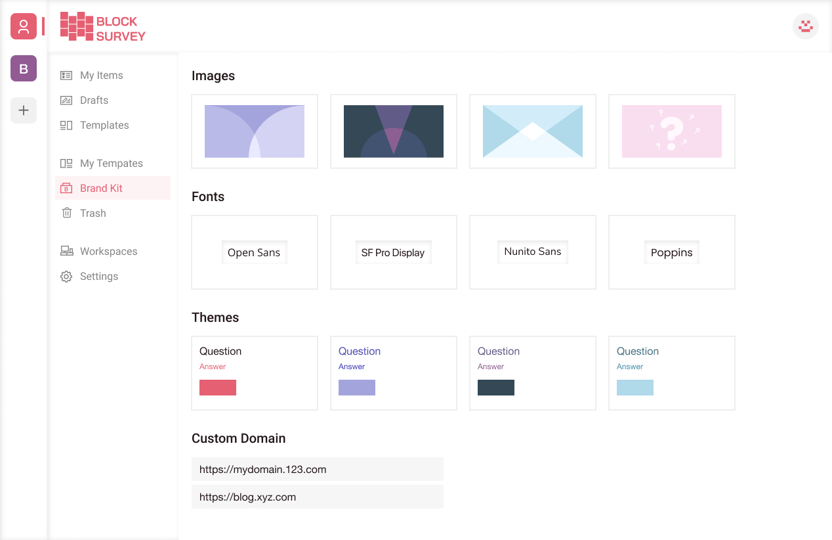 Collaborate with your team seamlessly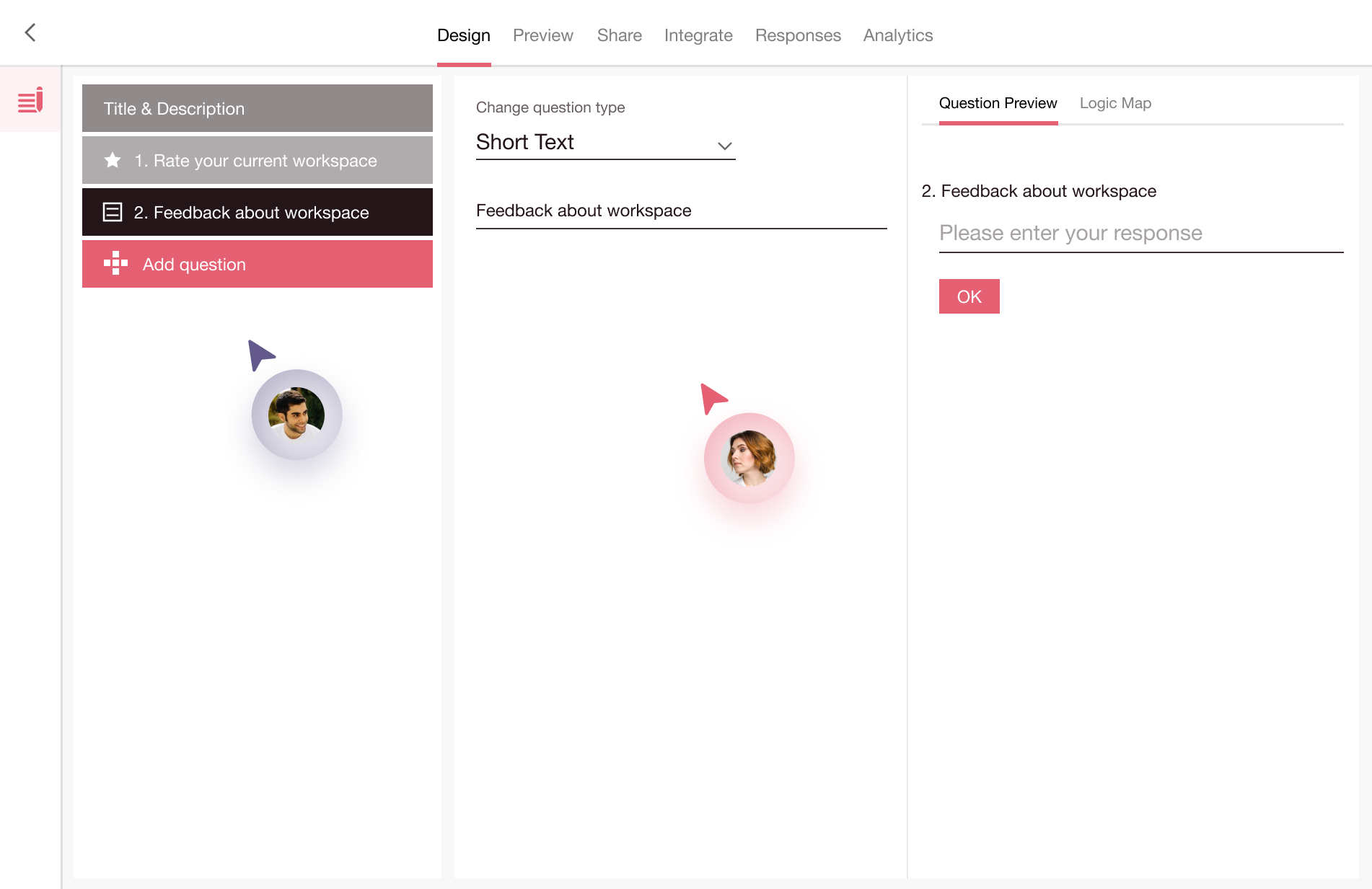 With Blocksurvey, you can create roles and permissions for people that will grant access to specific information. Like who can administer team space. Or who can create/edit/view the data. So when you're designing your surveys with your team, you can set up all these roles, permissions, and everything in between. Think Figma but for surveys.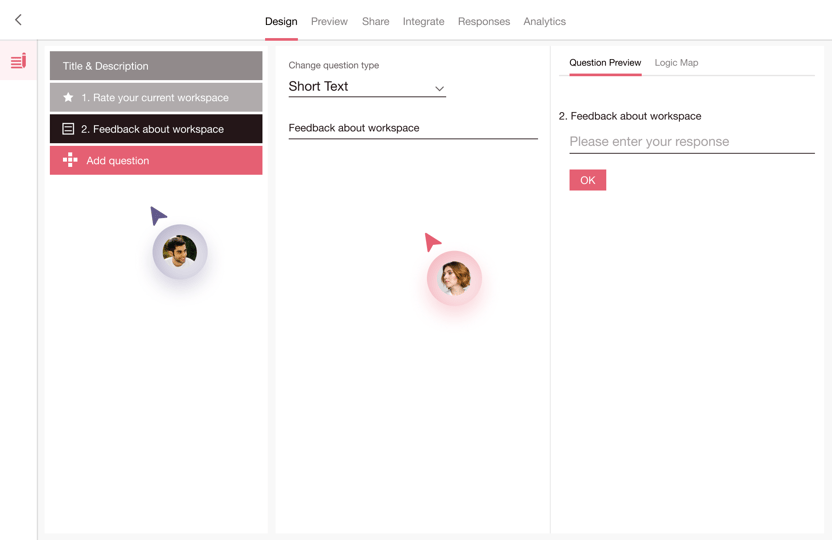 500+ members trust sending their forms
& surveys using BlockSurvey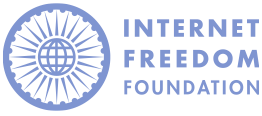 Integrate BlockSurvey with your existing tech stack
Your survey will fit neatly into your existing tech stack like a square peg into a square hole. You can create your own API to collect data or use Zapier, Integromat, IFTTT and the like to make your apps interact with each other. This way you can save time by automating different parts of the data collection process.
What people say
Join 500+ happy customers worldwide who are already using our amazing product.

"BlockSurvey's user experience and security are second to none. It provides a very professional impression to potential survey takers while also protecting their data."
Trevor
Entrepreneur

"Blocksurvey is very easy to use and implement. It has quickly become my go-to form builder. The innovation lies in the fact that results are stored in the blockchain, which is an additional layer of security that I welcome."
Pieter
Designer

"I have tried several survey tools, so far, this is the best one. No doubt I would recommend it to everyone to at least try it."
Jesus
Writer
Join 500+ companies across 50+ countries ...
Using BlockSurvey to protect their respondents' privacy, increase their survey completion rates,
get better community feedback, and build better organizations.
Create 3 forms or surveys
Get 30 responses
Are you a Crypto or Blockchain Company?
Join our directory to get discovered.