What you get when you enroll
A simple method to earn money online with a true privacy-driven product.
20% recurring commission that makes you real money.
An Affiliate program to make easy money with each of your referrals.
We provide help docs that make you feel more confident, joyful, and successful as an affiliate.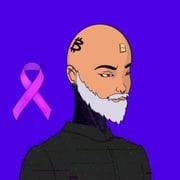 "BlockSurvey's user experience and security are second to none. It provides a very professional impression to potential survey takers while also protecting their data."
Frequently asked questions
What is a BlockSurvey Affiliate Program?
It is a marketing program where BlockSurvey gives commission to the affiliates for each customer brought.
Should I be a BlockSurvey Customer?
You need not be BlockSurvey customer to become an affiliate.
When will I receive the payout?
The Payout is done annually.
How will I receive the referral link?
You should Sign up in order to receive your referral link. You will see the referral link once you sign up.
Terms and conditions
You receive commission only when you refer new clients.

If the customer cancels the order you will not receive a commission.

Accounts of affiliates with fraudulent activity will be immediately deactivated.

If the Affiliate terminates the agreement, no further commissions from BlockSurvey.

We may modify any of the terms and conditions within this Agreement at any time and at our sole discretion.