Formstack Alternative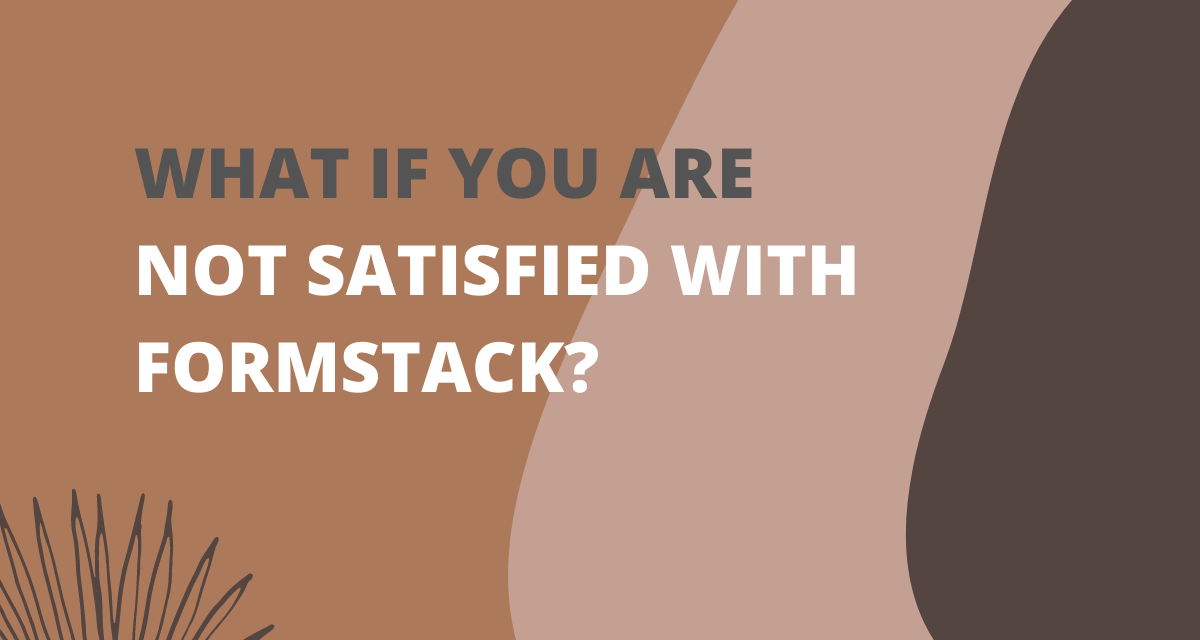 Before we dig in, I'd like to thank you for taking the time to read this article. You could have easily purchased Formstack or filled out an online form from one of their other marketing tools. Instead, you took four minutes of your day and read about BlockSurvey—a company that has received less than 1% of the media coverage that Formstack gets.
When it comes to online forms, there is no better software than Formstack. It's the leading form creator on the market, and for a good reason. Why use Formstack? It provides you with every tool and helps you generate more responses. But what if you are not satisfied with Formstack pricing? Or don't trust them? Little do they know that there's an alternative to Formstack - BlockSurvey.
Have you been looking for a better alternative to Formstack? Look no further. In this article, We will tell you all about BlockSurvey, a new form tool that incorporates many of the features of Formstack but with better pricing, features with privacy, and security that you'll love!
What is Formstack?
A tool for internet marketing professionals, Freelancers, Personal and small business users. It's a highly rated platform built specifically to complete online forms hassle-free and quickly—few reviews from its users. Formstack is a comprehensive web application for collaboration on forms. It offers an integrated survey service, customizable chat box, file attachment, e-mail notifications of data entry, and export features.
The Formstack form builder software lets you build custom forms and easily receive data in your Formstack database. Formstack is a tool in the Web Forms section of a tech stack. They also have Documents and Sign products. Formstack also comes with several integrations that automate the method and the scope of the data assembled. Even though you enjoy some brilliant features, sadly, there are a few drawbacks that come with it.
BlockSurvey as a Formstack Alternative
With numerous Formstack alternatives now available, it's important to know why BlockSurvey is a much better option than its competitors. But don't take our word for it. Take a look at a few of the key comparisons and decide for yourself.
Beautiful forms: While there's nothing wrong with Formstack, the service could use a little updating. Trust me; it's not you. Formstack hasn't been getting any younger, and it hasn't been smoothing out those wrinkles as well as it could. BlockSurvey is young, and you can use it to create beautiful-looking forms in a conversational style. Form submissions are the bread and butter of any conversion form. They allow your visitors to send you their personal details and get in touch with you. The better it looks and engaging, the better it converts.
Widgets: If you're looking for the fastest, most straightforward method to add a form to your website, widgets are the way to go. BlockSurvey provides a range of extremely simple widgets that you can add to your site in just one click. As a publisher, you can now offer forms and surveys on your site without learning to code, access hosting resources, or worry about server downtime. Formstack doesn't offer this.
Custom domain: BlockSurvey offers the true custom URL. Unlike Formstack, you can host it on your own domain e.g., forms.yourdomain.com, rather than Formstack's yourdomain.formstack.com. Use custom form URLs on your own domain improves brand awareness and provides your audience with a more safe experience.
Privacy: Formstack uses privacy-invading analytics on their website. You can here for details https://usephantom.com/formstack.com. BlockSurvey doesn't run any analytics or trackers. We respect your privacy, and we don't try to identify you.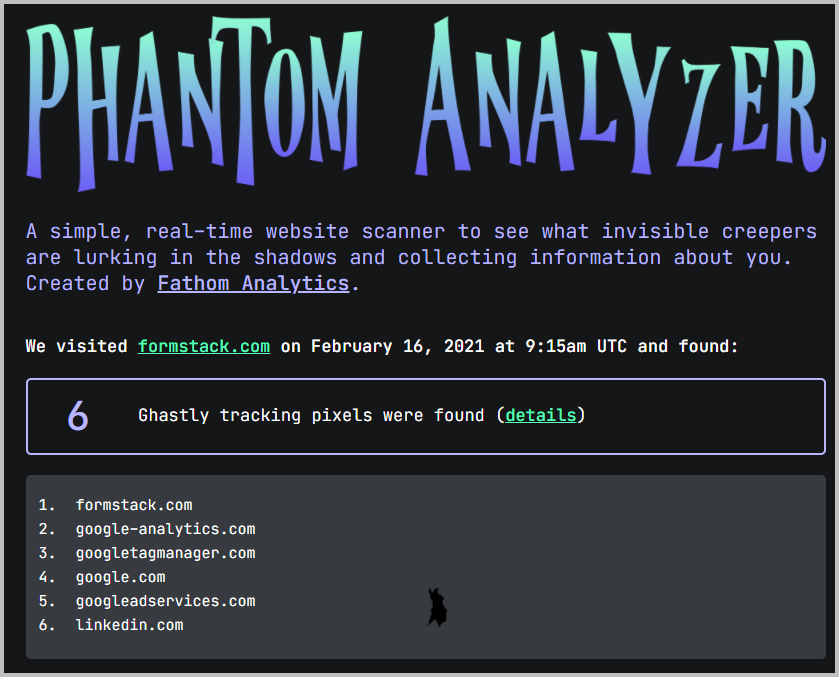 Affordable pricing: You get to try Formstack for free only for 14 days but once that's trial period is over, you have to pay quite a sum of money to keep o enjoying Formstack. So Formstack has four plans, silver, gold, platinum, and enterprise. The price starts from $50 per month and ranges up to $208 if you want to enjoy all the features thoroughly. BlockSurvey is priced right. Not too high, nor too low. Just a single plan for $15 per month annualy, which includes everything.
What is BlockSurvey?
Now that we've established you need an alternative, let's talk about BlockSurvey in detail. BlockSurvey is one of the most significant Formstack alternatives, and here's why we're so certain you are absolutely going to love using BlockSurvey, as much as we do!
BlockSurvey endorses, supports, and promotes digital rights for the users. In simple words, the ownership of identity and data control is with the user and not and will never be with the platform provider. While using BlockSurvey, you can rest assured about your data. All your data's encrypted end to end, and you have the keys for them. This limits any forestalls information and its trust issues. Data security is vital, and we regard and worth them without question. In summary, BlockSurvey is built under the theme of Web 3.0 or Society 3.0 with a focus on privacy using Stacks Blockchain.
Takeaway: BlockSurvey is an affordable and secure alternative to Formstack
BlockSurvey is a secure alternative to Formstack, making it easier than ever before for you to create online forms using the most powerful features available in the industry. It is the most secure form platform in the blockchain ecosystem, and it has been built from the ground up to protect any confidential information that individuals and organizations collect.
Sign up for a free account on BlockSurvey to try it out for yourself.
Formstack Alternative FAQ
Is there any alternative to Formstacks with pocket-friendly pricing?
BlockSurvey can be the best alternative for Formstacks. Though not entirely free, BlockSurvey offers a 14-day free trial for the users to help them understand the platform and its features better. The prices after the free trial start from just $10.
Is there a free version of Formstack?
Formstack has a 14-day free trial with a limited features to try.
How much does it costs to use Formstack?
Even though Formstack lets you enjoy a free trial, but not for too long, you've to start soon, paying around $59 for advanced features.
Why BlockSurvey is a much better option than Formstacks?
From simple widgets to affordable prices, BlockSurvey stands out from its competitors as one of the most secure form platforms in the blockchain ecosystem as it has been built from the ground up to protect any confidential information its users collect.
Run sensitive surveys.
Get insights.
Unlock value.
Free plan, no time limit
Set up in minutes
No credit card required
---
Run sensitive surveys.
Get insights.
Unlock value.
Free plan, no time limit
Set up in minutes
No credit card required