Run sensitive surveys.
Get insights.
Unlock value.
Free plan, no time limit
Set up in minutes
No credit card required
How to tell if a SurveyMonkey survey is anonymous
In a nutshell – no, SurveyMonkey is not anonymous. The data you submit can be traced back to a specific device.
Have you ever received an e-mail from SurveyMonkey about a survey? If so, I'm sure you've wondered if Survey Monkey is anonymous. Studies show that respondents will not respond honestly to surveys if they worry their identity might be revealed. This post discusses how to tell if this popular online tool is anonymous or not.
SurveyMonkey is one of the Top survey solutions on the market today for posting surveys to collect data. It is a common misconception that SurveyMonkey does not know anything that takes place in their surveys or on their website. This misconception came about because of the initial look at the survey organization. SurveyMonkey first gathered information about its customers' skills and experiences in using surveys to create features better matching customer needs. SurveyMonkey has set up mediums to anonymously send in Customer feedback, reviews, and suggestions, as well as detailed data about what each survey participant answers so that it can further improve upon its services.
Here is the summary in an image. Simply put, the Big Tech is watching you. Here is the link for you to find out: https://usephantom.com/surveymonkey.com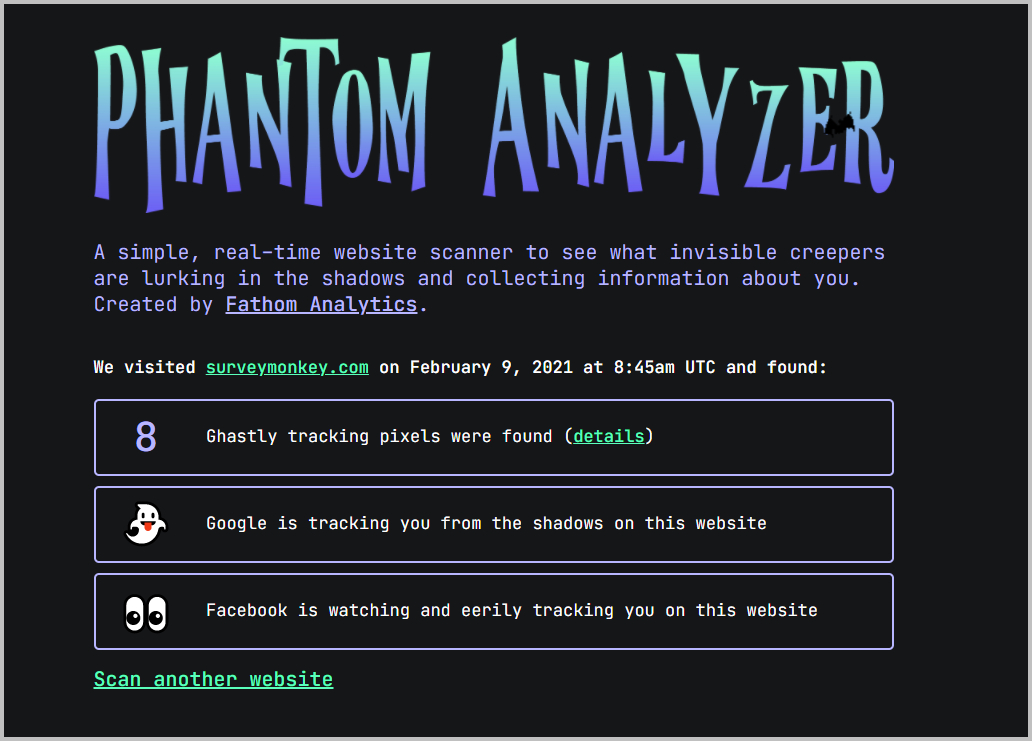 Find out if SurveyMonkey is anonymous
Surveys created and collected on the SurveyMonkey platform are not anonymous. They collect your email and IP address for accessing the platform. However, participants who complete a self-created survey can be Anonymous to the data collector.
Also Read: Top 5 Alternatives of SurveyMonkey
How anonymous a survey is going to rely on a few constituents. There are three parties involved 1. data collector, 2. data provider/respondent 3. platform provider/facilitator.
You may think of the Data collector as a person who creates a survey on a platform and is looking to collect data from people. The Data collector usually distributes the survey using a web link or uses a vehicle like 'Email,' 'Widgets,' 'QR code'.etc. If sent in an email, you may have to check if the email has a tracker or not. Just see the raw format to decide if there are any trackers available.
Another caveat is that Surveys will ask questions that narrow down who you are. For example, ask what your department is, your previous experience, who your boss is, ask for your name, id, etc.
Are data collectors anonymous?
In general, platform providers will not disclose the data you have collected or the meta-information collected on you. However, this sensitive information is contained in the database. Staff members of SurveyMonkey can access exceptional situations where they are required to report information to law enforcement agencies or any court of law. This makes SurveyMonkey not anonymous to survey creators or data collectors.
Are respondents anonymous?
Whether SurveyMonkey is anonymous depends on the data collector, if they want to track using an IP address or not. Even if the data collector chooses to not collect IP, SurveyMonkey still collects meta information from the respondent, which is not shared with the data collector make it not really anonymous. A sample screenshot is taken from Brave browser and Ghost extension, which shows trackers available from BigTech.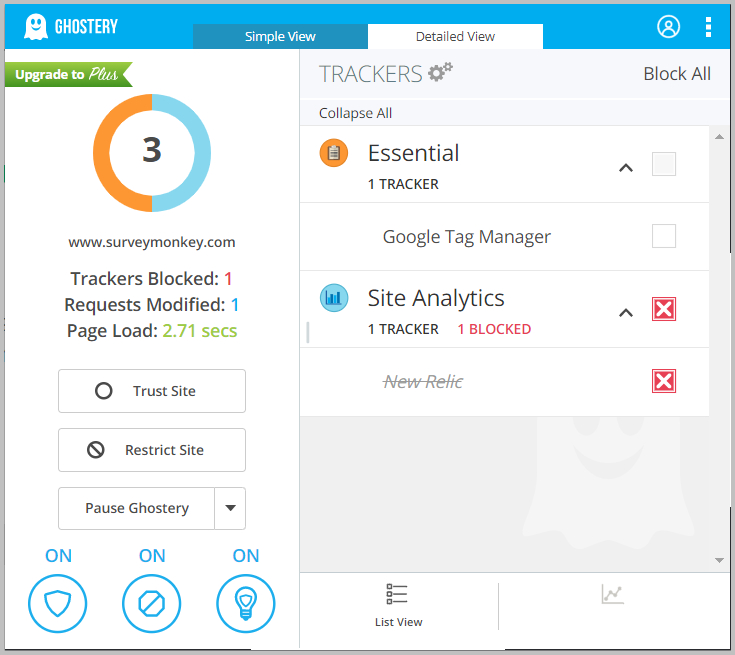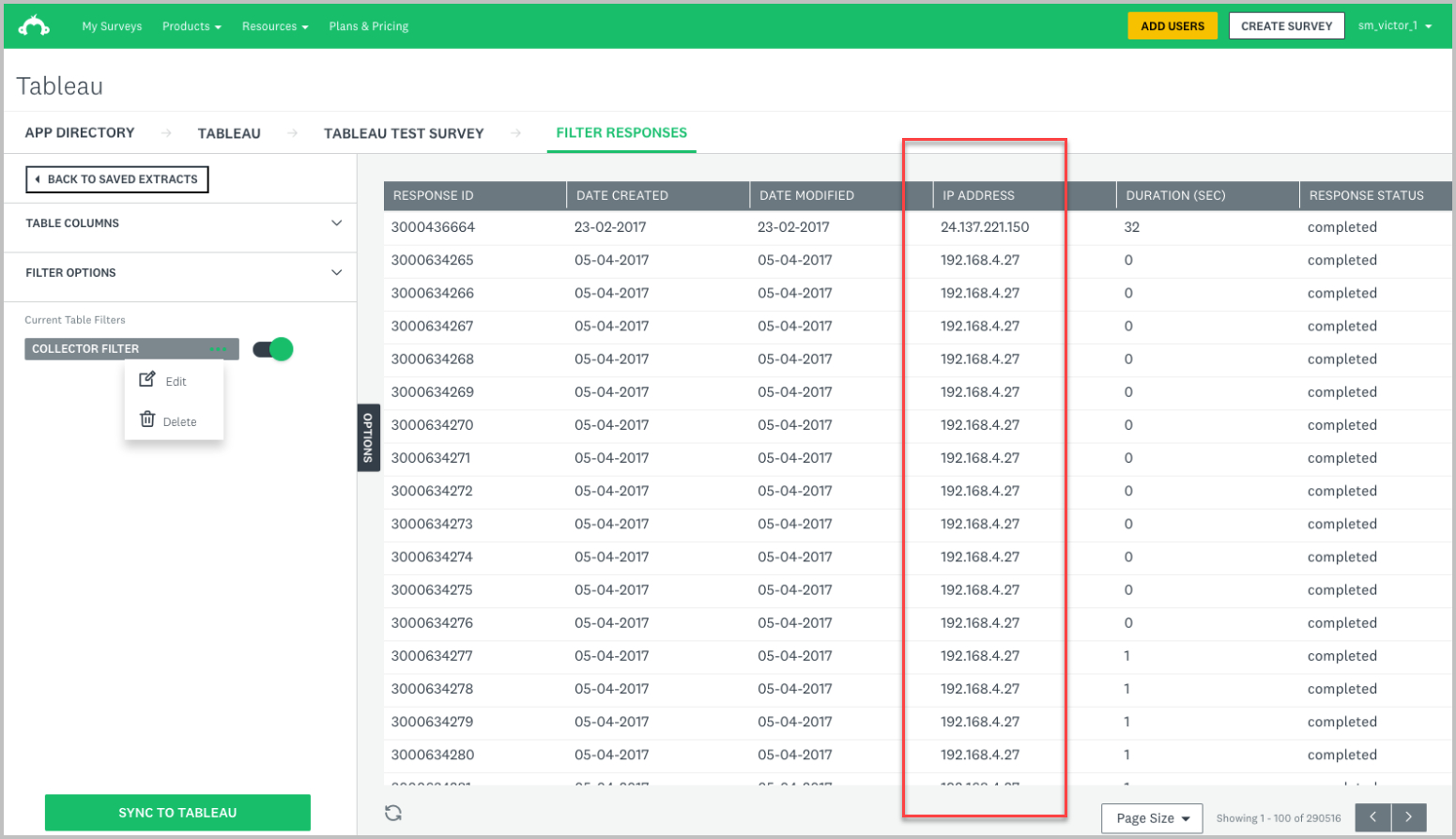 Read more here in detail. Is SurveyMonkey Anonymous?
Takeaway: Use an anonymous survey tool
If you're looking for a quick, easy way to collect survey data with anonymity, look no further. BlockSurvey is definitely the way to go. It is a secure survey tool powered by Stacks blockchain, which is secured by Bitcoin.
Surveys that use our technology are always anonymous. Data is never sent to vendors, third parties, or published in any way. Your information is only accessible to you, and it is an end to end encrypted using your keys. You may want to steer clear of using SurveyMonkey for very sensitive questions or topics.
The online survey space is flooded with behavioral and demographic profiling systems that harvest information about your audience. Which makes the internet a scary place to share private information. Imagine being in complete control of your repondents sensitive information, never again worrying about where it will end up or if it is safe with SurveyMonkey or Google Forms. Enable your audience to share their opinions or feedback without any fear of sharing any private information at all. Start your trial with BlockSurvey today to create an anonymous survey. Sign up below.
Run sensitive surveys.
Get insights.
Unlock value.
Free plan, no time limit
Set up in minutes
No credit card required
---