Run sensitive surveys.
Get insights.
Unlock value.
Free plan, no time limit
Set up in minutes
No credit card required
Looking Beyond: The Whys and Hows of Identifying Customer Needs
Does your business walk the walk when it comes to giving your customers exactly what they want? Customer service is just lip service to so many companies. How often have you been held on a call waiting for assistance, growing increasingly frustrated? What about those times you bought what you thought was an ideal product, only to find it didn't work as intended?
Addressing customer needs is crucial to modern business success. This article explains why it's vital to satisfy them and how to go about doing so.
What Customer Needs Are and Why They Matter
If you don't put your customers front and center of your decision-making, why would they buy from you? If you've ever conducted a customer churn survey, you probably found that most customers who decided to leave weren't getting their needs met.
Your customers' needs define the reason they have a relationship with your business in the first place. They motivate you to purchase your goods or your services. If what you're providing meets the needs of your customers, they'll buy. It is as simple as that. To take a more nuanced approach, we can break down customer needs into two categories: product and service.

Product needs
How useful are the products you offer to your customers? Why would they buy them? Mostly, customers will judge your product offering on several criteria:
Price: Finding the correct price to pitch your offering at is key. Too high, and you'll price yourself out of the market; too low, and people may be discouraged from buying because they associate low prices with poor quality.

Function: does your product or service fulfill a valuable function?

Reliability: your product should be suitable for the use intended and not break as soon as it comes out of the packaging.

Convenience: Can your customer use your product or service without having to do lots of hard work themselves? Make it easy for them, and they'll be more likely to return.

Design: The product design should be practical so that it does what the customer wants and expects it to do.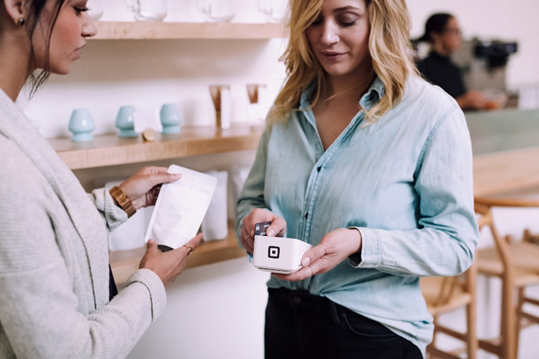 Service needs
Throughout the customer journey, you'll be communicating with potential customers across multiple touchpoints. And throughout that process, your customers will make their service needs clear. Dialpad's guide to customer touchpoints goes into more detail on this, but here are a few crucial customer services needs to consider.
Choice: Your customers will expect to have a range of options to choose from.

Clear information: If people have to fight to find out what they need to know, they'll take their business elsewhere.

Control: your customers should feel in control of their customer journey from start to finish.

Personability: Make sure your customer doesn't feel that your business is a faceless bureaucracy. Your organization should be a friendly, human one.

Accessibility: This means accessibility in all its forms, from having simple-to-access customer support options to awareness of modern best practices vis a vis diversity and inclusion.

How to Identify Customer Needs
The value of research shouldn't be underestimated. It can help you figure out everything from logistics optimization to customer lifetime value. But it's at its most valuable when it's telling you what your customers want. It's best to use a mixed approach to deep-dive into your customer needs. Here are a few suggestions:
Customer journey maps
Creating customer journey maps is about tracking your customers through the various touchpoints they use to interact with your brand. It means during the entire process, from the initial prospect to a satisfied customer who is happy to return.
In what ways do your customers interact? Try to get a sense of how the experience is for them. What are the challenges they face? How could the journey be improved? Doing this will give you a starting point to understand what your customers require and expect.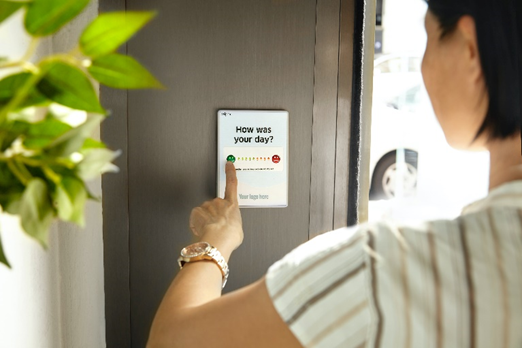 Surveys
These are a great go-to because they're direct and cheap to use. They're also widely applicable: you can use them for everything from requesting newsletter feedback to encouraging customers to give their opinions of the sales process.
It's a straightforward matter to set up an online survey to send out to customers. Just be careful to craft the content well. It can be tempting to add in lots of questions since there's probably a lot you'd like to know. However, making surveys too long guarantees that people will give up before the end. It's best to include no more than four or five key questions.

It's also a good idea to include a mixture of multiple choice and open-ended questions, as this will result in more rounded insight.

Focus groups
For more detailed information, consider holding focus groups. These take more preparation than surveys do, and you'll probably need to offer some kind of incentive to participants. It would typically be a small payment or voucher credit.
The setup need not be complex. You'll need to prepare some kind of semi-structured interview; this means having a document with the questions you want to ask, but you should leave time for general discussion that's sparked by the questions rather than slavishly sticking to the plan. Some of the most valuable insights can emerge from unscripted chats like this.

You'll also need to record the session somehow. You could consider using a meeting notes template to keep things simple.
Social media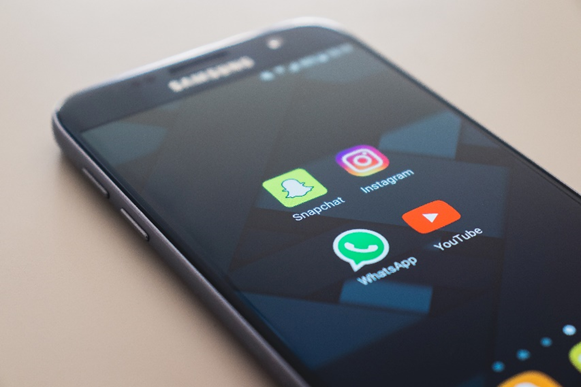 Social media represents the epitome of user-generated content, so where better to find honest feedback? Social listening using analytics software can unearth revealing comments about your brand. Follow hashtags related to your brand, product, or service and observe the conversations around them. There may also be relevant groups you can join that are focused on your niche.
Additionally, you can take a more active role: use social ad polls, for example, or create virtual focus group spaces. This can be an excellent way of tuning in to what your customers are thinking. It can also be a great foundation on which to base a customer empathy map.
Talk to staff
Don't overlook asking your team for advice. They'll often have a better understanding of your customers' needs than you do, particularly if they're in a customer-facing role. Ask them about:
The most common problems reported by customers
The aspects of a product/service most likely to be praised
How customers have resolved issues with your products themselves
What complaints come in most often
Customer visits
This one is most relevant if you operate in a B2B space. If you can arrange an on-site visit to a business customer, you can get a much better idea of the kinds of challenges posed by, say, the lead time in manufacturing or implementation of smart packaging tech.
Talking face-to-face with business customers about the everyday operational problems they deal with can yield valuable insights into their needs. Make sure to come with a list of questions, but be ready to have a wide-ranging discussion that may cover ideas you hadn't previously considered.

Data analysis
Obtaining solid data on your customers is a good use of your time. You can start with your sales and marketing reports: which products are selling the best and why? Which is falling behind? Of all the marketing channels you're using, which is resulting in the most leads and conversions?
You should also use analytics tools such as Google Analytics to ascertain the demographics of your website visitors. This kind of information is an excellent basis for understanding customer needs in more depth.

Tips for Satisfying Customer Needs
Whether you're focusing on data analytics or using a customer experience template to get to grips with understanding customer needs, there are a few basic areas where you should be taking action.
Regular customer satisfaction measurement
If you don't know whether your customers are happy or not, you won't have any idea how to proceed. Keep an eye on your CSAT (customer satisfaction), NPS (net promoter score), and CES (customer effort score) metrics.
Top-quality customer support
There's no substitute for being there when your customers have a problem to resolve. Answering your customers' calls and solving their issues in a friendly and efficient manner is key. If you don't have the resources to implement this yourself, consider using third-party contact center as a service (CCaaS) solutions.
Customer-centric culture
From the top level of your leadership team to the most recently hired intern, everyone in your organization should be focused primarily on the customer. Be open and clear about your brand values so that all of your team is on board.
Putting the Customer First!
If all of this seems a little overwhelming, don't worry. There is support out there. There are plenty of consumer consultants available who can help you get started (have a look through the PandaDoc consulting contract template to give you an idea of how you can negotiate this kind of service).
In the end, satisfying your customers' needs is all about the relationship your business cultivates with your target audience. A satisfied customer will sing your praises to others. And that's great news for the bottom line.
Run sensitive surveys.
Get insights.
Unlock value.
Free plan, no time limit
Set up in minutes
No credit card required
---