Get authentic responses from your employees
BlockSurvey doesn't use trackers, cookies, or fingerprints. Because your employee's data is private, the responses you get will be authentic and open. Making your workplace a safe space for your employees to voice their concerns.
Sleep well at night knowing your data is secure
Say goodbye to sensitive data leaks. None, not even the blockchain provider has access to the data that has been collected through your survey. Your employees data is secure at all times with our enterprise-grade security.
Tired of poor survey completion rates and bad data?
Use our engaging UI/UX to build surveys your employees will enjoy answering. Which means no more half-baked responses from employees who want to quickly get it over with.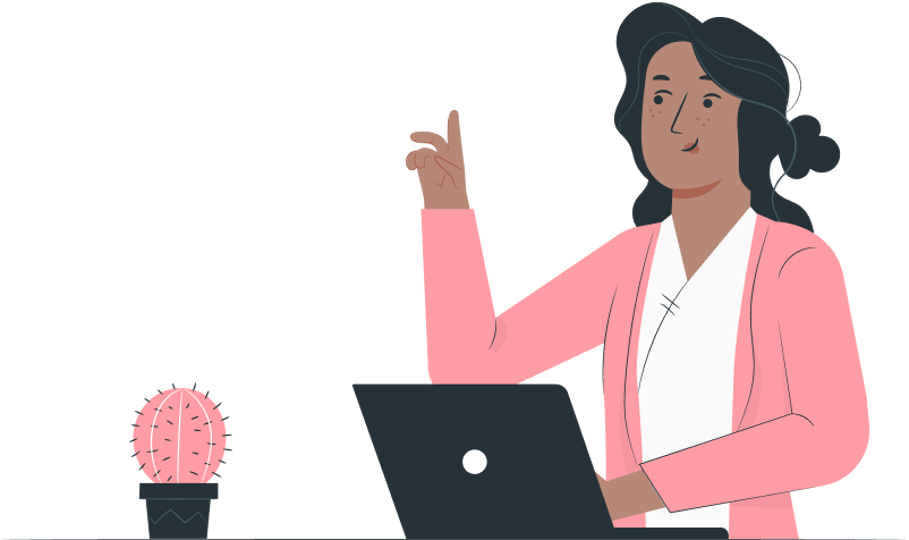 Build trust with your employees
By branding your surveys with your won colors. you communicate to your employees that their data is not shared with any third party. This creates a nurturing, supportive work environment.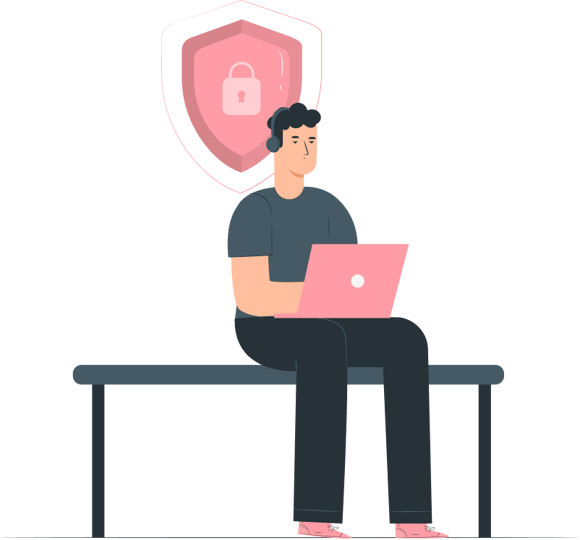 How you can use BlockSurvey to create a
better workplace
We are so excited and proud of our product. It's really easy to create
survey with our awesome product.
Complete Anonymity

Build trust with your employees by making sure that their data is safe while conducting surveys.

Foster trust

Help your employees give you honest feedback about your workplace culture without being worried about negative fallout.

Prioritize employee wellness

Use surveys to measure the mental wellness of your employees. Create positive changes based on honest feedback.

Employee privacy

With truly anonymous reporting, make sure that people feel safe to talk about sensitive matters such as workplace harassment.

QR codes

Give employees the option of filling the surveys from their personal devices, helping you collect authentic data.

Promote diversity

Help the employees drive conversations about diversity and inclusivity.

Open dialogue

Help your employees ask you for what they are worth without fear or hesitation. Execute on that data to promote open dialogue.

Personalized video

Add videos to your survey to add context to the survey and show them why their feedback is so valued.
What people say
Join 10,000 happy customers worldwide who are already using our amazing product.

"BlockSurvey's user experience and security are second to none. It provides a very professional impression to potential survey takers while also protecting their data."
Trevor
Entrepreneur

"Blocksurvey is very easy to use and implement. It has quickly become my go-to form builder. The innovation lies in the fact that results are stored in the blockchain, which is an additional layer of security that I welcome."
Pieter
Designer

"I have tried several survey tools, so far, this is the best one. No doubt I would recommend it to everyone to at least try it."
Jesus
Writer
Frequently asked questions
What is employee experience?
Employee experience is the way employees feel about their jobs, their employers, and their work environments. It encompasses everything from an employee's first day on the job to their last, and everything in between.
How to improve employee experience?
There is no one-size-fits-all answer to this question, as the best way to improve employee experience will vary depending on the specific needs and preferences of your workforce. However, some tips on how to improve employee experience in the workplace include creating a culture of appreciation and recognition, offering opportunities for career development and growth, and providing employees with the resources and support they need to be successful in their roles.
How to measure employee experience?
There are a few different ways that you can measure employee experience. One way is to ask employees directly for feedback through surveys or interviews. Another way is to measure employee engagement and satisfaction levels. You can also look at factors such as turnover rates and absenteeism.
What is an employee experience survey?
An employee experience survey is a type of survey that is used to collect data about an individual's experience as an employee. This data can be used to improve the workplace, identify areas where employees are struggling, and measure employee satisfaction.
What is an anonymous survey?
An anonymous survey is a survey that is not linked to the identity of the person taking the survey. There are many reasons why someone might want to take an anonymous survey. For example, they may want to avoid bias or they may want to be honest about their opinions without fear of reprisal.
Why should employee experience surveys be anonymous?
Some employees may feel uncomfortable giving honest feedback if they think their name will be attached to it. Anonymity can help encourage employees to be more candid in their responses.
How BlockSurvey helps you create an anonymous employee experience survey?
BlockSurvey helps in creating truly anonymous surveys. We don't provide IP address collection or run any trackers. You are in full control of your data, and you truly own it using your keys. This is possible because of the decentralized tech called Blockchain. It uses Stacks blockchain for enabling this anonymity and security.
Why is employee experience important?
Employee experience is important because it can be a major factor in employee retention and engagement. A positive employee experience can lead to employees who are more likely to stay with a company and be productive, while a negative employee experience can lead to employees who are more likely to leave a company and be less productive.
Are employee surveys really anonymous?
Confidential employee surveys provide employees with some privacy. But certain employee identifiers are associated with the response, so they're not totally anonymous. While these identifiers are visible to a certain group of people, only a few people in the organization have access to this information.
Join 500+ users across 50+ countries using BlockSurvey
Create 3 forms or surveys
Get 30 responses
Standard

Unlimited forms/surveys with 1,000 responses/mo

Up to 1,000 responses/mo

Up to 25,000 AI credits/mo

Logic Jumps, Skip Logic

Variables and Assignments

Question and Answer Piping

Custom Feedback

Premium

Unlimited forms/surveys with 5,000 responses/mo

Everything in Standard +

Up to 5,000 responses/mo

Up to 50,000 AI credits/mo

Remove BlockSurvey branding

Buy Custom Domain(Add On)

Team

Unlimited forms/surveys with 30,000 responses/mo

Everything in Premium +

Up to 30,000 responses/mo

Up to 100,000 AI credits/mo

Up to 3 custom domains. e.g., survey.abc.com

Team workspace
Take the first step towards making your workplace
your employees will love.