Citizen experience takes center stage
Let governments worldwide innovate, build, measure, and demonstrate exceptional
citizen experience to make the world a better place
Follow up with unhappy citizens
Follow up instantly with a survey and resolve any potential problems they face.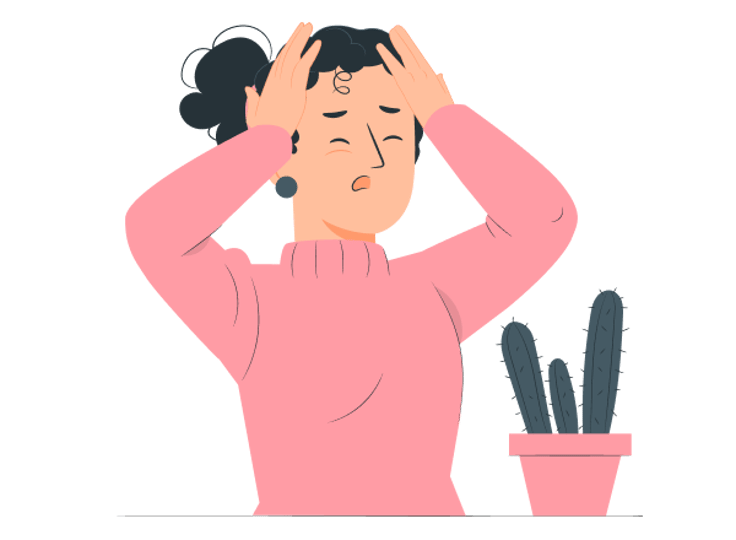 Make strategic decisions
Gain a deeper understanding of your citizen's problems to execute strategic governance.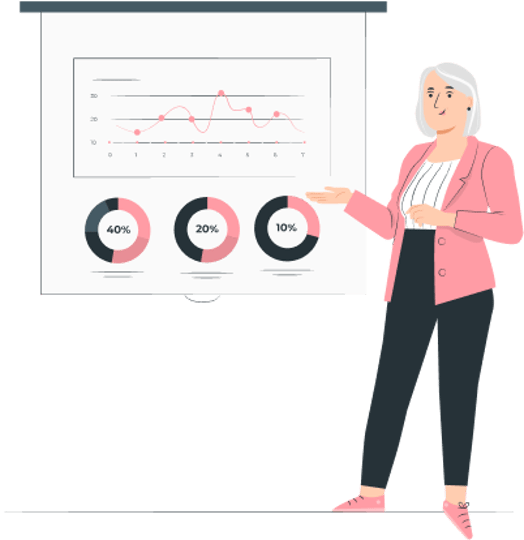 Increase citizen trust & loyalty
Build trust with citizen surveys and make them feel heard and acknowledged.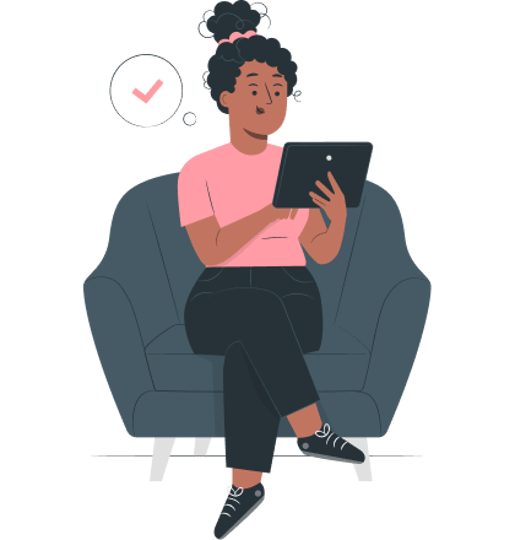 How BlockSurvey can help you listen to your citizens
The only tool you need to build a better customer experience
Measure what Matters

The government's goal is to measure response from citizens to deliver a better citizen experience.

Create a citizen-centric culture

Create a culture where the citizen is the center of focus in all things you see, say, and do.

Active Listening

Ensure power listening through secure surveys and act on the feedback to create an exceptional citizen experience.

Positive experience

Create a positive citizen experience that is crucial to the success of your governance.

Gain knowledge

Gain knowledge about your citizen's problems and make strategic decisions.

Act on feedback

Act on citizen feedback and communicate the action you have taken based on feedback.

Citizen impact

Create surveys for a great citizen experience to make a profound impact.

Better insightful decisions

Use survey data reports from citizens to make better decisions and figure out the best way to take the government forward.
What people say
Join happy customers worldwide who are using BlockSurvey
to establish an amazing product.

"BlockSurvey is a lifesaver when it comes to doing surveys. They have a fantastic interface and so much functionality. My team loves using the mobile app to do on-site interviews, especially for our clients who are not in the country."
Kevin
Business advisor

"It is so easy to use and it looks beautiful. Also, have chatbot style forms and TypeForm style conversational forms. All the forms just look great in BlockSurvey."
Henry
Founder

"BlockSurvey allows our agency to add a lead gen form to our website footer that fits in with our branding. I really like how I can our own fonts so the form feels bespoke. The price is very reasonable."
John
Technical director
Our well thought out use-cases help you get started
We provide a comprehensive set of templates for your citizen services,
making it easier for you to start a citizen experience.
Frequently asked questions
What is citizen experience?
Citizen experience is the way that members of the public interact with their government. This can include everything from interacting with government employees to using government services.
How do you improve citizen experience with surveys?
Use survey data to acquire objective, precise and timely information. With the information collected constantly refine and enhance your interaction with your citizens.
What is citizen experience management?
When governments view citizens as "customers" and focus on their needs and satisfaction, innovative citizen experience management systems can be enacted. These systems improve citizen satisfaction with their community and help government offices run more efficiently and effectively.
What is the goal of citizen experience?
Citizen experience management systems can take many different forms, but they all share a common goal: to make it easier for citizens to interact with their government.
What are some channels for citizen experience?
The channels can include online portals where citizens can access government services, customer service hotlines, and even in-person customer service centers.
How to measure citizen experience?
There are many different ways to measure the success of a citizen experience management system. One common way is to track the number of citizen complaints. If the number of complaints goes down, it is likely that the system is working well. Another way to measure success is to track the level of satisfaction among citizens who use the system. If satisfaction levels are high, it is likely that the system is working well.
What are the benefits of using BlockSurvey for citizen experience?
Citizens can share answers, not identities. Citizens can go anonymous while answering. Citizen response is safe and secure. Modern design system to make the survey design and taking enjoyable. Advanced Analytics helps you to gather insights from a citizen in zero time.
What factors contribute to the success of citizen experience?
There are a number of different factors that can contribute to the success of a citizen experience management system. One important factor is the level of customer service that is provided. If government employees are friendly and helpful, it is more likely that citizens will be satisfied with their experience. Another important factor is the availability of information. If citizens can easily find the information they need, they are more likely to be satisfied with their experience.
Do you have built-in surveys to improve the citizen experience?
Experts from BlockSurvey have created templates related to the citizen experience. You can select a template and start using that to collect data, derive insights, and take action to improve the customer experience for your business.
How safe are the citizens when they respond to surveys?
Citizens need not worry about their data. BlockSurvey is a privacy-focused, end-to-end encrypted survey platform. The citizens own their data and identity. The government can confidently collect data without worrying about data breaches.
Join 500+ users across 50+ countries using BlockSurvey
Create 3 forms or surveys
Get 30 responses
Standard

Unlimited forms/surveys with 500 responses/mo

Up to 500 responses/mo

Up to 25,000 AI credits/mo

Logic Jumps, Skip Logic

Variables and Assignments

Question and Answer Piping

Custom Feedback

Email support within 48h

Premium

Unlimited forms/surveys with 3,000 responses/mo

Everything in Standard +

Up to 3,000 responses/mo

Up to 50,000 AI credits/mo

Remove BlockSurvey branding

Buy Custom Domain(Add On)

HIPAA Compliance(BAA Issued)

Email support within 24h

Team

Unlimited forms/surveys with 15,000 responses/mo

Everything in Premium +

Up to 15,000 responses/mo

Up to 100,000 AI credits/mo

Up to 3 custom domains. e.g., survey.abc.com

Team workspace

Token gating (Based on NFT/FT holdings)

Email support within 8h