DNA of a Tokenomist
Introduction
The field of tokenomics is an emerging one. Hundreds of projects are issuing digital tokens to increase user adoption and usage. But do we need a token for a project? How does a Tokenomist decide this in the first place? What are their roles and responsibilities?
In this article, I intend to discuss the role of a token economist in designing a sound token economy and how a Tokenomist carrying out their responsibilities can make your project successful.
Who is a Tokenomist?
"Every emerging technology brings new and disruptive business models. And for blockchain technology, these are token economies".
Tokenomist is a professional specializing in tokenomics, which allows the creation of new innovative business models using tokens that disrupt traditional models. In addition, they may be involved in developing and implementing token models, creating opportunities for individuals and organizations to interact and transact with one another.
Having understood who a Tokenomist is, let us figure out what does he do?
Tokenomist can work in blockchain start-ups, cryptocurrency firms, consulting firms, financial institutions, or as a freelancer. Roles and responsibilities may vary according to the job role in the organization. It includes but is not limited to:

Developing strategy for projects tokenomics.

Research market data and analyze trends.
Interpret the data to develop the token design and brief about its use case.

Coordination with cross-functional teams, i.e., developers, economists, and finance.

Develop white papers and other requisite documents.

Identify the right token sale strategy to attract investors.

Communication with the project stakeholders about the tokenomics and use of tokens.
What does a typical day look like as a Tokenomist?
On any given day, a Tokenomist wears many hats. It's hard to say what there is a typical day for them. However, following are a few primary tasks that they carry out as a part of their regular activity.
1. Rolling out to the community and investors
Tokenomist might share a variety of information according to the needs and interests of their community audience, such as:
Sharing educational resources and tutorials related to tokenomics.
Insights about the best practice on tokenomics followed in the industry.
Update about the latest market trends and developments in tokenomics
Upcoming plans about the application of the token system in new projects
Update about token sales and the subsequent fundraising plan.
2. Review for identifying blind spots
Blindspot analysis uncovers dangerous, incomplete, incorrect, and outdated assumptions that restrict decision-making within the organization. A Tokenomist has to identify the blind spot for informed decision-making and stay current. We shall now discuss how a Tokenomist identifies blind spots in his role.
i. Collaboration
No one is an expert in design, so everyone's knowledge is a valuable contribution. They can identify the areas requiring additional attention by engaging with the stakeholders, including users, investors, or regulatory bodies. Tokenomist can locate the blind spot by discussing it with industry experts, mentors, and colleagues.
ii. Constant Learning
Constantly seeking new information and perspectives helps them perform better in their field. Hence by constant learning, they will identify the blind spots.
iii. Trial and Error
Few Tokenomist adopts trial and error to identify the blind spot in their work. Instead, he can create a simulation to see how different token frameworks will perform in different scenarios.
iv. Trend Analysis
As part of their role is into research, they use market trends, user behaviour, and economic indicators to identify the blind spot. For example, one may use different statistical models and machine learning algorithms to identify a pattern and trend analysis that could not be inferred. They can also mock the existing tokenomics systems to identify the blind spot.
v. Evaluation
By reviewing and analysing the existing system and process and assessing the vulnerability, a Tokenomist could identify the blind spot. Accordingly, one can make improvements to the project based on market conditions. As tokenomics is not written in stone, it has to be updated as and when the ecosystem evolves and build a strategy in line with current market standards. Below are a few compelling factors for a Tokenomist to make improvements to current tokenomics based on the market conditions.
a. Update the token economics
According to the market condition, one may need to adjust the tokenomics to remain attractive to investors since the economic model underlying the tokenomics plays a vital role in the adoption of the token by the community.
b. Adherence to regulation
Since technology is evolving, regulatory norms may undergo various changes in different jurisdictions. Therefore, Tokenomist has to ensure that his current model of tokenomics is compliant with the latest regulation that gives confidence to the investors.
c. Improving user experience
User experience has to be improved continuously by adding new features and offering unique experiences that would motivate them to retain existing users and attract the new user.
It also helps them to stay competitive and tap the new opportunities available in the market.
What is the lifecycle of a Tokenomist journey in an organization?
The life cycle of a Tokenomist journey in an organization typically involves the following steps.
1. Tokenization Strategy
Any member of an organization should first understand the organization's goals and objectives, and a Tokenomist is no exception. Tokenization strategy has to be part of the organization's goals. Developing the right strategy for creating a token and a detailed plan on the steps involved, and identifying the resources required are essential for creating and managing a token.
2. Token Design
Deciding on the token's name, symbol, appearance, and additional functionality is also the responsibility of a Tokenomist.
3. Token Launch
Coordination with the stakeholders, development team, and legal experts for the successful launch of the token. One has to also ensure that all the regulatory requirements are adhered to.
4. Token Issuance and Distribution
Tokenomist has to ensure that the process complies with the necessary legislation by obtaining regulatory approvals and authorization for token issuance and distribution.
5. Audit of Smart Contract
Smart contracts being the heartbeat of an ICO, a Tokenomist has to ensure that they are secure and robust, reflecting the terms of the token agreement, and look for any security vulnerabilities in the system.
6. Adherence to Regulation
Adherence to relevant laws and regulations is vital for the success of any tokenization project. All activities related to tokenization must comply with the applicable laws, anti-money laundering regulation, and securities law and has to be ensured by the Tokenomist. In addition, they should ensure that the necessary license and registration are obtained.
7. Update the Community
Keeping the community updated about the project's progress at frequent intervals and addressing their queries or concerns is the critical role of a Tokenomist.
8. Performance Monitoring
Tracking the performance and value in the exchanges and updating the stakeholder is another task of a Tokenomist.
What are the critical deliverables of a Tokenomist?
Critical deliverables of a Tokenomist includes but not limited to the following.
1. Designing project flywheel
It involves how to create and maintain a robust ecosystem around the token. Tokenomist has to identify the following factors:
What is the token's use case?

How much incentive is to be provided to the users?

How will be the distribution and circulation of tokens?

Design mechanisms such as referral and reward programs to drive the adoption and usage of token.
Below token network effect graph has to be kept in mind while designing the project flywheel.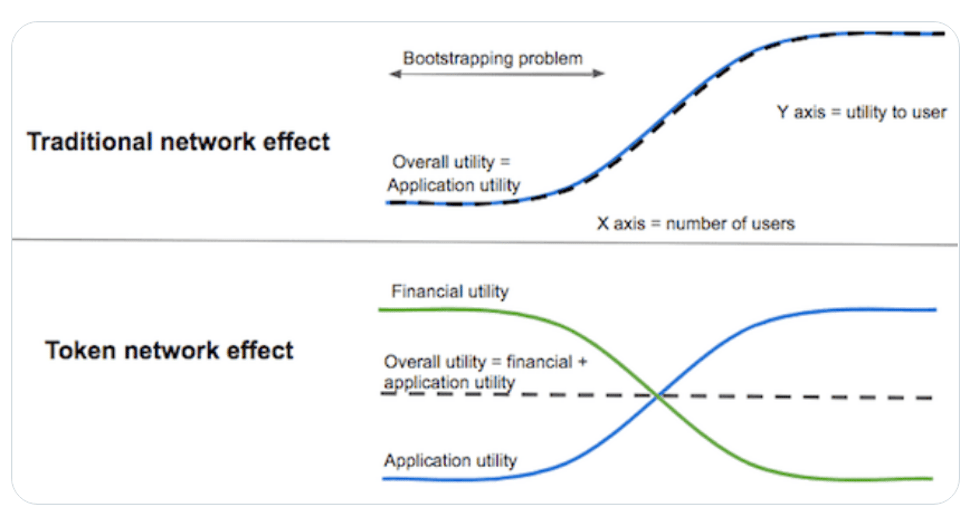 Run sensitive surveys.
Get insights.
Unlock value.
Free plan, no time limit
Set up in minutes
No credit card required
---
Run sensitive surveys.
Get insights.
Unlock value.
Free plan, no time limit
Set up in minutes
No credit card required