10 Best Dapp browsers to use in 2022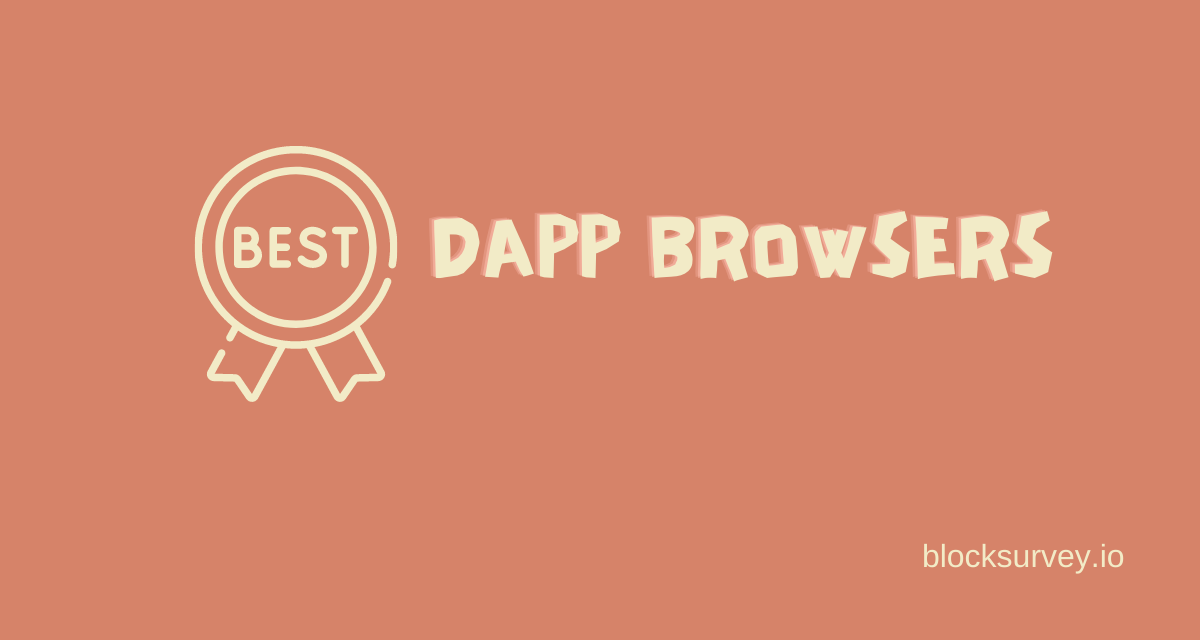 What is a DApp Browser (Web3 Browser)?
DApps (Decentralised Applications) are open-source applications or programs that live on a distributed network, such as a blockchain, and run on it. They're a revolutionary new approach to creating and running programs. And the number of DApps being deployed is growing at an incredible rate today. DApps are being developed on a variety of DApp platforms.
However, using these programs has always been a bit of a pain. Smart contracts are at the heart of all DApps. Because of the employment of this one-of-a-kind code, they may only work on certain systems. This necessitated the usage of DApp browsers that were designed to open a variety of DApps.
DApp browsers act as a connection point between DApps and their consumers. It allows users to engage with DApps using their mobile phones and desktop computers. Furthermore, the bulk of these browsers is integrated into cryptocurrency wallets.
Users have a variety of alternatives when it comes to using DApps on a mobile phone. DApp browsers have been integrated into many crypto wallets' Android and iOS apps, allowing users to explore the world of DApps. The procedure of accessing DApps on Android or iOS is quite simple compared to the desktop versions, and it is comparable across all DApp browsers.
Here is a list of the best DApp browsers for iOS as well as the best DApp browsers for Windows to use in 2022.
Dharma
​Dharma is a mobile-only smart contract wallet that also serves as the most straightforward path to Defi (Decentralized Finance). While Dharma can connect to any DApp on the Ethereum blockchain, it touts itself as a favored platform for Defi protocols. It also allows you to link your bank account to your wallet, making it even easier to lend, borrow, and earn interest using various Defi protocols. For anyone new to Defi, it's a fantastic DApp browser. It's compatible with both Android and iOS devices. It is the best DApp browser for iOS.
Argent
​Argent is a mobile-only smart contract wallet that can also be used to browse DApps. Argent is particularly interested in Defi DApps. It has a one-of-a-kind security method that has enabled it to do away with transaction fees, seed phrases, and private keys. Argent is an excellent solution for both novice and seasoned DApp users because of these qualities. Argent's Android and iOS apps can be used to access DApps. WalletConnect can be used to link Argent's mobile app to any PC, even if Argent does not offer a browser extension for it.
Enjin
​Enjin wallet is a mobile bitcoin wallet that is both secure and simple to use. It has proprietary memory sweeps and two-layer encryption, making it one of the most secure mobile wallets. Furthermore, it offers an intuitive and simple-to-use design, making it ideal for any crypto newcomer. The Enjin wallet comes with a fantastic DApp browser. It's available for both Android and iOS. But, it is the best DApp browser for windows.
MetaMask
​MetaMask is an online cryptocurrency wallet that allows you to manage, send, and receive ETH and ERC-20 tokens. MetaMask is available on Android and iOS as a mobile app. The apps come with a built-in DApp browser that allows users to engage with decentralized apps (DApps). It can also be installed as a browser extension on Chrome, Firefox, and Brave. Installing MetaMask is an extension that allows you to connect a regular browser to the Ethereum blockchain and all of the Ethereum-based DApps. It's a user-friendly web3 wallet and DApp browser that lets crypto newbies get their feet wet in the world of DApps.
Coinbase Wallet
​Coinbase Wallet is a safe wallet that also lets users engage with Ethereum DApps through its built-in browser. With over 500 tokens supported, Coinbase Wallet offers a wide range of cryptos. It also provides a secure storage location for digital treasures such as NFTs. All of this is possible because of its DApp browser's ability to use DApps. Coinbase Wallet has Android and iOS apps in addition to the browser extension for desktop browsers. It's important to understand that Coinbase Wallet is not the same as Coinbase.com.
Trust Wallet
The Web3 browser in Trust Wallet is fully functional and can be used to communicate with any decentralized application (DApp). It can be used to connect to any DApp on the Ethereum or Binance Smart Chain networks. Trust Wallet even has a selected list of DApps that are added to the Marketplace. It's a mobile-only wallet and DApp browser for iOS as well as a DApp browser for windows. Because of its mobile-friendly integrated design and ease of use, Trust Wallet is quite popular.
Coinomi
​Coinomi is a multi-chain wallet that works on both mobile and desktop and allows users to access DApps with ease. Its DApp browser and Web3 support make it simple to use a variety of DApps and Defi protocols. With support for over 125 blockchains and thousands of tokens, Coinomi has a fairly broad cryptocurrency coverage. It's a well-known and well-liked bitcoin wallet and DApp browser that works on both Android and iOS. It's also one of the most well-known bitcoin wallets.
Guarda Wallet
​Guarda is a multi-platform cryptocurrency wallet that can be used on the web, on mobile devices, and on desktop computers. With compatibility for over 50 blockchains and 10,000+ tokens, the wallet also allows users to try out DApps and use Wi-Fi. To link the wallet to DApps, the WalletConnect protocol is employed. Guarda is a wallet for advanced users because of its extensive feature set. Guarda's users can download apps for Android and iOS.
Osiris
​Osiris Browser is a very new cryptocurrency browser that is one of the best. It's not just about having great crypto-browsing features; the developer, Ascent, created it specifically for cryptocurrencies.
Golden Finance, China's largest blockchain media platform, is the brains behind the browser, which is the third-largest blockchain browser behind Opera and Brave. With various crypto-focused features, the blockchain-friendly web browser supports web3.0 technology.
For starters, it comes with a built-in wallet called Metawallet. It accepts a variety of cryptocurrencies, saving you the trouble of installing a potentially malicious extension for this purpose. The wallet now supports the ETH, ACE, and TRX networks, with plans to add BSC and DOT in the future.
Microsoft Edge
Last but not least, there's Microsoft Edge, the Redmond tech giant's Chrome competitor. It's accessible on Android, iOS, and Mac, among other platforms. As a result, you'll be able to share and retrieve your browser data across many devices.
It is unlikely to be the first choice of the average crypto enthusiast. Edge, on the other hand, is based on Chrome's secure Chromium engine. It is also updated regularly. Edge is secure in terms of data protection for your crypto assets.
The browser was built (and switched to Chromium) to take advantage of the browser's speed, and it succeeds. Edge is faster than Chrome, even though the difference is minor and unnoticeable to the untrained eye.
Run sensitive surveys.
Get insights.
Unlock value.
Free plan, no time limit
Set up in minutes
No credit card required
---
Run sensitive surveys.
Get insights.
Unlock value.
Free plan, no time limit
Set up in minutes
No credit card required