Why BlockSurvey
Own your data
From now on, your data will be stored encrypted in your decentralized private storage and only accessible by you. You have full ownership. We can't see your data—no more data leaks and data breaches.
Protect your respondents' privacy
Stop having to worry about your respondents viewing ads, trackers, or other third-party scripts that are known to pose privacy, security, or confidentiality risks. No ads, no trackers, no cookies.
AI driven
Generate Surveys in Seconds with AI. Create your survey in just a few clicks, using AI-generated questions. No programming skills are required.
500+ members trust sending their forms & surveys using BlockSurvey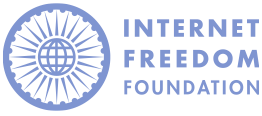 Everything you need
End-to-end encrypted

Responses encrypted using your public key. Only you can unlock to see it.

Make it anonymous

Create anonymous surveys with BlockSurvey to gain trust and ensure the privacy of your respondents.
Learn more

White label

Keep your branding language consistent using your fonts, themes, logos, and custom domain (White label). Learn more

AI surveys

Generate Surveys in Seconds with AI. Create your survey in just a few clicks, using AI-generated questions. No programming skills are required. Learn more

Team collaboration

Collaborate as a team in creating forms and surveys in realtime like Figma.

Email auto responders

Thank a respondent for taking your survey or send a response copy.

Integrations

Connect to 500+ apps using Webhooks using Zapier, Integromat. Direct notifications to Slack and Discord.

Skip Logic

Create custom flows in your forms based on answers. Also called as conditional logic, branch logic. Learn more

Built in analytics

Obtain key insights and ideas from collected data. Includes pivot tables, word cloud, and sentiment analysis.

Embed, Widgets

Add your form and survey to your website as embeds, popups, cards, and sliders.

Right to left language support

Create forms and surveys in languages written from right to left such as Arabic, Hebrew, Urdu etc. Learn more

Payment

Accept payments easily and securely through the forms and surveys you create. Learn more
Loved by people at home, and at work

"BlockSurvey is a simple, effective, and scalable tool for creating surveys for leadership and learning assessment. It's one of this year's best buying choices. Each month, it keeps improving and strives to serve its customers needs."
Nelson Emilio
Personal Branding Strategist

"I use BlockSurvey to get feedback about all my activities and events. It is really easy to get started and create my first surveys! Then I could see how easy it was to share them. Now I am thinking to use BlockSurvey also within my creative process as an author in order to listen and engage with my audience, knowing that anonymity provides the most sincere and reliable answers."
Georgina García-Mauriño
Author & Designer
Ready to get started?
No credit card required
No time limit on free account
Secure by Design - It's for Everyone
Security isn't an afterthought for us; it's a cornerstone. BlockSurvey meets and exceeds industry-leading standards, including HIPAA and SOC2, to keep your data safe.
Data is more valuable than oil
OIL LEAKS. SO DOES DATA
Start To Own Your Data
Powered by
Secured by
Join 500+ companies across 50+ countries ...
Using BlockSurvey to protect their respondents' privacy, increase their survey completion rates,
get better community feedback, and build better organizations.
Create 3 forms or surveys
Get 30 responses
FAQ
How is BlockSurvey different from SurveyMonkey, TypeForm & Google Forms?
BlockSurvey enables digital rights for the users. Meaning, the account or identity ownership and data ownership is with the user and not with the platform provider. With BlockSurvey, all your data is encrypted end to end and you have the keys for them. This prevents data breaches, leaks, harvesting and trust issues. We strongly believe all your ideas and insights gathered from people through data collection is valuable and it needs to be protected. BlockSurvey enables that with a modern privacy focused design system using BlockStack's Blockchain.
What are the benefits of using BlockSurvey?
1. Share Answers, Not Identity. Go Anonymous while answering.
2. End to End Encryption of Data.Your data is safe and secure.Only you can unlock it to read it.
3. Modern Design System to make the survey design and taking enjoyable.
4. Advanced Analytics which helps you to gather insights in zero time.
What is the difference between surveys, polls & forms? Can I create them with BlockSurvey?
A survey is a form with questions specifically designed to gather information about people's experiences, preferences, wants, and needs. Surveys can be long, so a poll is a survey with just one question—a simple survey. And a form could be anything—a survey, a poll, an order form, a quiz, an RSVP sheet, or anything else where you need to gather data. Today, using BlockSurvey you can create any of them to your choice.
Do I need to know coding?
No, you don't have to. BlockSurvey is a no-code tool. All forms can be created without requiring any coding knowledge. We have also created templates so that you don't need any survey creation knowledge.
Is there any student, non-profit or other discounted pricing available?
Yes. We offer discounted and special pricing for students, independent researchers and not for profit organizations. Please write a request to [email protected].
Do you store any data about my usage or run analytics?
No, we take data privacy very seriously. There are no trackers, cookies or fingerprinting done. And we store no application or user data.
Can you describe your data security and privacy practices?
BlockSurvey by design enables the digital rights for the users. By this, the users are in control of their data and not anyone else. You have your keys and only your key can unlock the data.
Does BlockSurvey work on both web and mobile?
Yes. BlockSurvey is a Web App and works fine on any modern browsers and it is device agnostic.