Join 500+ companies across 50+ countries ...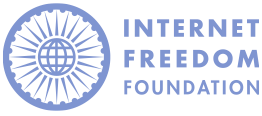 Unlock plans by Stacking BlockSurvey NFTs
Create 3 forms or surveys
Get 30 responses
Standard

Unlimited forms/surveys with 1,000 responses/mo

Up to 1,000 responses/mo

Up to 25,000 AI credits/mo

Logic Jumps, Skip Logic

Variables and Assignments

Question and Answer Piping

Custom Feedback

Premium

Unlimited forms/surveys with 5,000 responses/mo

Everything in Standard +

Up to 5,000 responses/mo

Up to 50,000 AI credits/mo

Remove BlockSurvey branding

Buy Custom Domain(Add On)

Team

Unlimited forms/surveys with 30,000 responses/mo

Everything in Premium +

Up to 30,000 responses/mo

Up to 100,000 AI credits/mo

Up to 3 custom domains. e.g., survey.abc.com

Team workspace
Why BlockSurvey
BlockSurvey is a decentralized data collection platform that helps to collect data through forms and surveys with end-to-end encryption. It is built on the Stacks blockchain, secured by Bitcoin.
Everything you need
We are so excited and proud of BlockSurvey. It's really easy to create a
survey with our awesome product.
End-to-end encrypted

Responses encrypted using your public key. Only you can unlock to see it.

Make it anonymous

Create anonymous surveys with BlockSurvey to gain trust and ensure the privacy of your respondents. Learn more

White label

Keep your branding language consistent using your fonts, themes, logos, and custom domain (White label). Learn more

AI surveys

Generate Surveys in Seconds with AI. Create your survey in just a few clicks, using AI-generated questions. No programming skills are required. Learn more

Team collaboration

Collaborate as a team in creating forms and surveys in realtime like Figma.

Email auto responders

Thank a respondent for taking your survey or send a response copy.

Integrations

Connect to 500+ apps using Webhooks using Zapier, Integromat. Direct notifications to Slack and Discord.

Skip Logic

Create custom flows in your forms based on answers. Also called as conditional logic, branch logic. Learn more

Built in analytics

Obtain key insights and ideas from collected data. Includes pivot tables, word cloud, and sentiment analysis.

Embed, Widgets

Add your form and survey to your website as embeds, popups, cards, and sliders.

Right to left language support

Create forms and surveys in languages written from right to left such as Arabic, Hebrew, Urdu etc. Learn more

Payment

Accept payments easily and securely through the forms and surveys you create. Learn more
Frequently asked questions
What's the price of the BlockSurvey NFT license?
We will be releasing the pricing information soon.
How to buy the BlockSurvey NFT license?
You need to have a Brave Wallet, Phantom Wallet or any Solana supported Wallet to purchase the NFT. We have partnered with magiceden.io to sell our NFTs. Here is the link to our whitelist.
Which BlockSurvey plan is mapped for the NFT?
It is the BlockSurvey Standard Plan. It comes with 1000 response collections per month with unlimited forms and surveys. More details here blocksurvey.io/pricing.
How can I upgrade to higher plans?
You can Stack multiple licenses to move up in the plan. e.g., 3 for Standard Plan, 5 for Premium Plan, 7 for Team Plan with 2 members, and then 10 for Team Plan with 5 members.
Can I get a refund on my purchase?
No. These are one-time purchases and cannot be refunded as the transaction cannot be reversed. Please trial the software before making a purchase.
Can I resell the license on market?
Yes. You can choose to list it on Magic Eden or any Solana supported market places.
Can I transfer my NFT to another wallet to use?
Yes. You can transfer your NFT from the Hiro Wallet to another address to grant access.
Would all the future releases to the Essential plan be covered?
Yes. All future releases will be covered in the NFT without any additional cost.
Where is the contract URL?
to be available soon
Where are the NFT images stored?
They are stored on IPFS decentralized storage.