Build your brand through surveys
86% of marketers agree that every touchpoint should tell a brand story. Make your surveys brandable. Stay differentiated with your brand surveys.
Use your brand kit
Be consistent with your branding basics and guidelines while designing your forms and surveys across the board.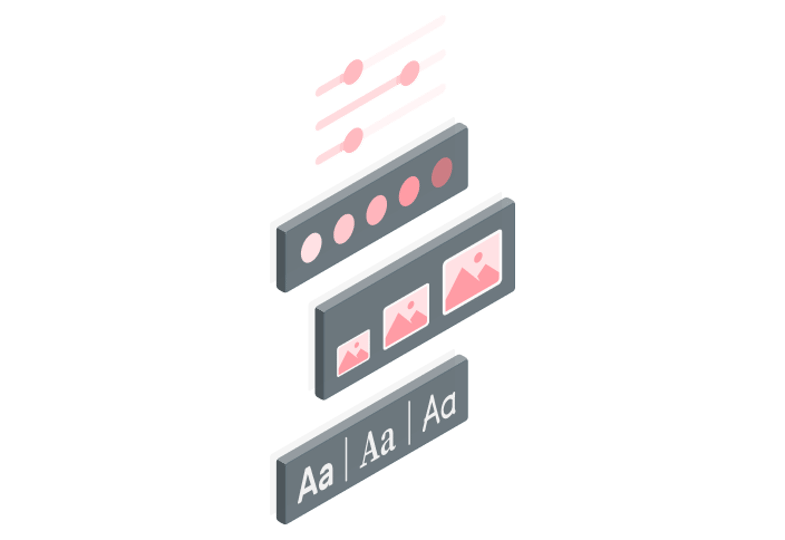 White-label Surveys
White label your survey URL's using your own domain to build trust and authenticity among your audience leading to better completion rates. Read more.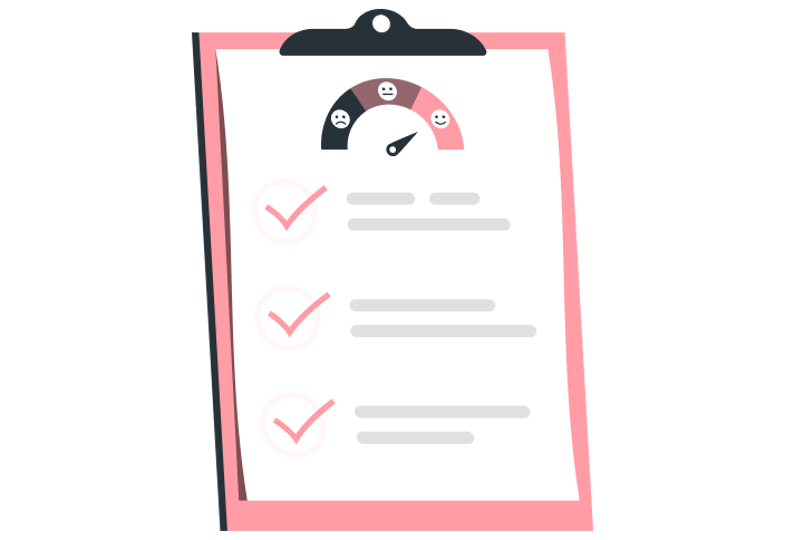 Be branded when you measure brand experience
Imagine not having your branding to measure brand experience. Think about your audience's perception of your brand. Stay consistent with your brand while measuring brand perception, brand awareness, brand reputation, brand loyalty, and many more.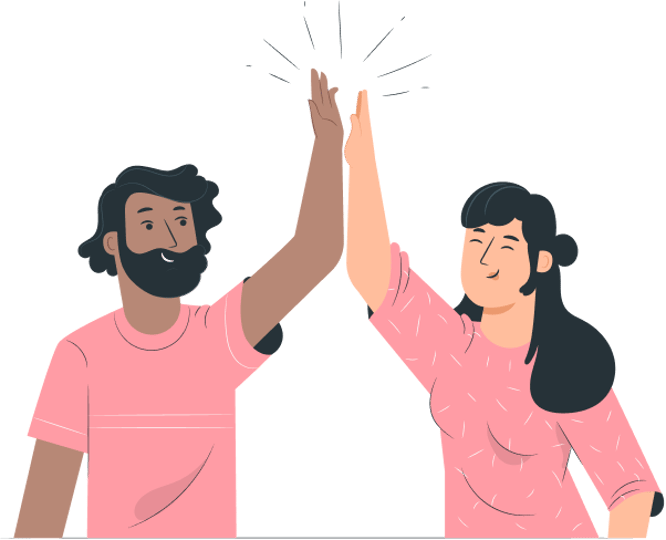 How BlockSurvey can help you listen to your citizens
The only tool you need to build a better brand experience
Brand Kit

Add your brand logo, image, font, and theme to represent your brand across all of your surveys.

Custom domain

Configure a custom domain and make survey respondents land on your website to take the survey. Build trust among your audience showing that you own the survey.

Use your own email

Set up your own email provider to receive self notifications and send respondent notifications while conducting surveys. Stay on-brand by using your own email domain.

Social sharing

Get people to talk about your surveys across Twitter, Reddit, LinkedIn, and Facebook by sharing with on-brand social images.

Quick Response code

Create and display QR codes anywhere to collect responses. Print your QR code and share it with prospective respondents.

Thank you screen

Create thank you screen with custom messages, social icons, and a brand logo for a lasting brand impression.
What people say
Join happy customers worldwide who are using BlockSurvey
to establish an amazing brand experience.

"BlockSurvey is a lifesaver when it comes to doing surveys. They have a fantastic interface and so much functionality. My team loves using the mobile app to do on-site interviews, especially for our clients who are not in the country."
Kevin
Business advisor

"It is so easy to use and it looks beautiful. Also, have chatbot style forms and TypeForm style conversational forms. All the forms just look great in BlockSurvey."
Henry
Founder

"BlockSurvey allows our agency to add a lead gen form to our website footer that fits in with our branding. I really like how I can our own fonts so the form feels bespoke. The price is very reasonable."
John
Technical director
Use our brand experience templates
to get started quickly
We provide a comprehensive set of templates for your requirements and products,
making it easier for you to start a brand experience.
Frequently asked questions
What is brand experience?
Brand experience is the way customers interact with a brand. It is the lasting impression customers have of your brand. It includes thoughts, feelings, perceptions, and reactions to your brand.
Why is brand experience important?
Brand experience is important because positive brand experiences facilitate deeper connections, inspire audiences, and ultimately deliver results.
Who manages your brand experience?
Brand experience managers usually inhabit roles such as Marketing Manager, Brand Director, Program Lead, Product Manager, or Social Media Manager.
What are the brand experience touchpoints?
The brand experience touchpoints include everything from the packaging to the customer service.
What are the results of a good brand experience?
A brand good experience results in more engagement, better loyalty, and repeated purchases.
What are some surveys that improve the brand experience?
Brand perception survey, brand awareness survey, and brand loyalty survey are some surveys that help improve brand experience.
Does BlockSurvey have brand experience templates?
BlockSurvey has created some brand experience templates to help you get started. You can find the templates here.
Can you list out some channels to deliver the brand experience?
Some brand experience channels are website, blog, mobile application, email, social media, word-of-mouth marketing, presentations, publications, and advertising.
What is the difference between brand experience and customer experience?
Customer experience refers to the perception of specific interactions a customer has with a brand in the use of its products and services. BX caters to a broader audience than just customers. It's inclusive of all stakeholders in the business; partners, employees, shareholders as well as the general public, and the broader community.
Can you name a company with great brand experience?
Apple is one company with a great brand experience. They consider BX seriously at every touchpoint from packaging to customer support.
Join 500+ users across 50+ countries using BlockSurvey
Create 3 forms or surveys
Get 30 responses
Standard

Unlimited forms/surveys with 500 responses/mo

Up to 500 responses/mo

Up to 25,000 AI credits/mo

Logic Jumps, Skip Logic

Variables and Assignments

Question and Answer Piping

Custom Feedback

Email support within 48h

Premium

Unlimited forms/surveys with 3,000 responses/mo

Everything in Standard +

Up to 3,000 responses/mo

Up to 50,000 AI credits/mo

Remove BlockSurvey branding

Buy Custom Domain(Add On)

HIPAA Compliance(BAA Issued)

Email support within 24h

Team

Unlimited forms/surveys with 15,000 responses/mo

Everything in Premium +

Up to 15,000 responses/mo

Up to 100,000 AI credits/mo

Up to 3 custom domains. e.g., survey.abc.com

Team workspace

HIPAA Compliance(BAA Issued)

Email support within 8h