Run sensitive surveys.
Get insights.
Unlock value.
Free plan, no time limit
Set up in minutes
No credit card required
How To Create Forms And Surveys In Right-To-Left Language
BlockSurvey supports the "Right to Left(RTL) language" feature which helps creating surveys in languages written from right to left. Let's learn the basics of RTL and then dive deeper into how you can create your forms and surveys using BlockSurvey.
What are Right to Left(RTL) languages?
Modern day writing can be presented in three ways, left-to-right, right-to-left, or top-to-bottom. A majority of languages are written from left to right. Traditional and simplified Chinese, several dialects of Japanese such as the Kanji, Hiragana, and Katakana are either written from left to right or top-to-bottom. Also, two Korean dialects Hangul and Hanja fall under the same category. Twelve languages are written from right to left. They are Arabic, Aramaic, Azeri, Divehi, Fula, Hebrew, Kurdish, N'ko, Persian, Rohingya, Syriac, and Urdu.
Why RTL in surveys?
Globalization has created audiences that are integrated at several levels like trade, and economics but remain distinct at others like culture.
With globalization, there is an ever-increasing need to make surveys accessible to multilingual audiences. To obtain the most accurate results, I recognize the need to generate surveys that read as it was originally written in the local language. Ease of use, as well as culturally appropriate content and phrasing, is paramount in achieving an authentic survey.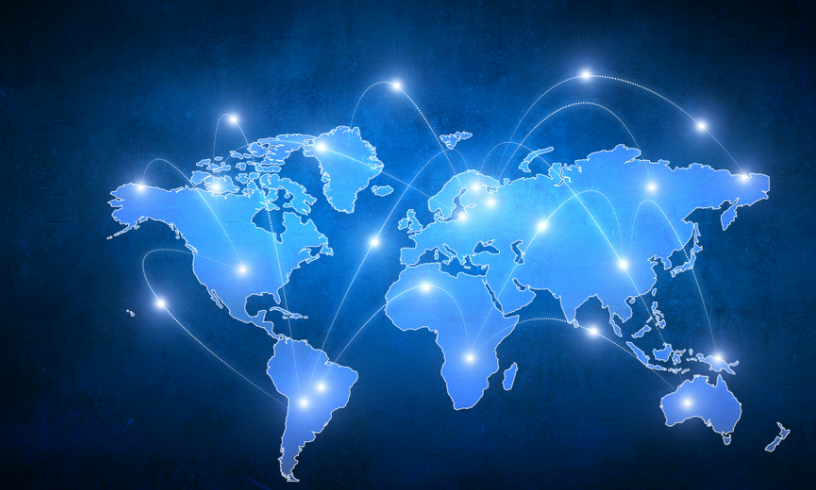 What are the benefits of RTL in surveys?
This feature would bring the idea of confidential and Secure survey to a good number of people speaking any of the already discussed RTL languages who have been relying on other platforms which might or might not be secure.
In the translation world, these languages have to be handled with care because a lot of translation software are not well-prepared for right-to-left scripts.
Better results when the survey is in languages familiar to the survey takers.
How to use the right to left languages in BlockSurvey?
1. Enable the right-to-left text option from the survey settings.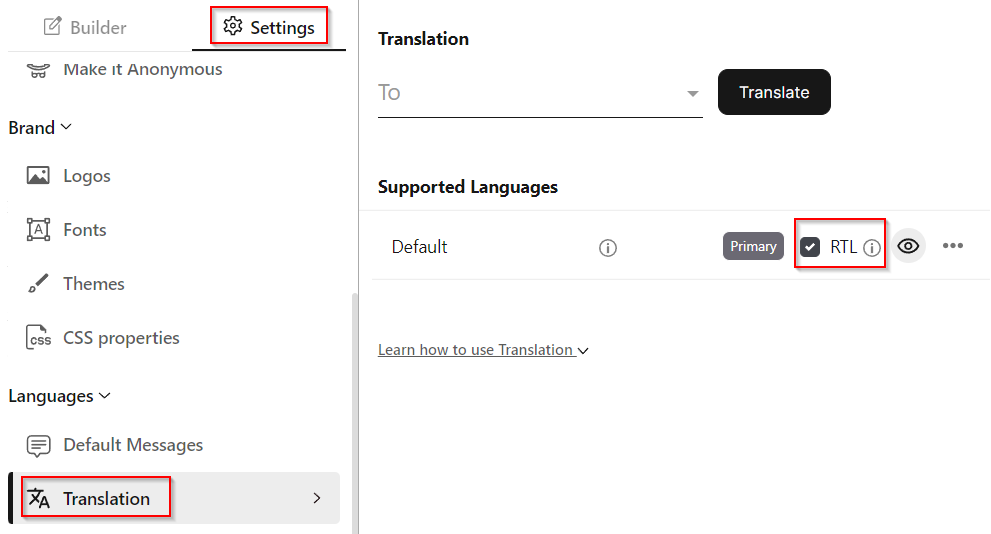 2. Also select messages in your preferred language, if the messages in the language of your choice aren't available, proceed to global settings to add messages in the preferred language.

3. Start designing your survey in your preferred language.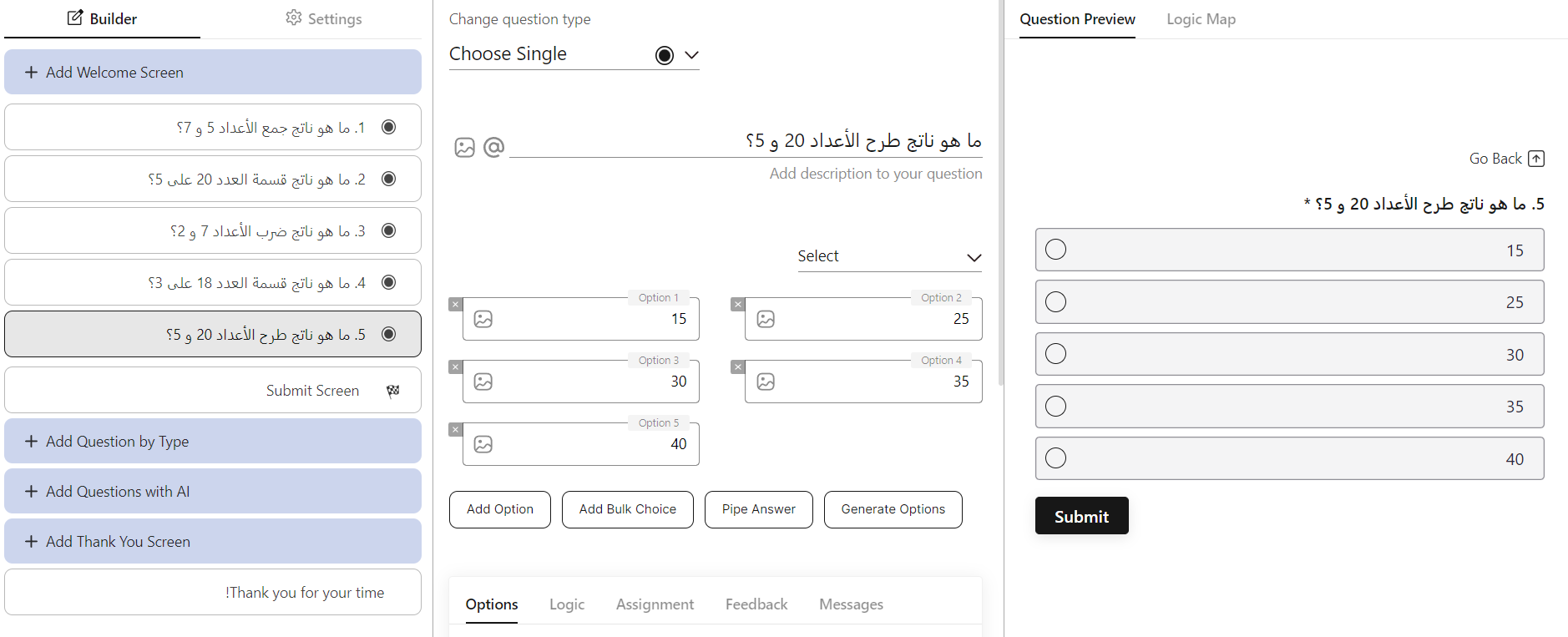 4. Share the survey you created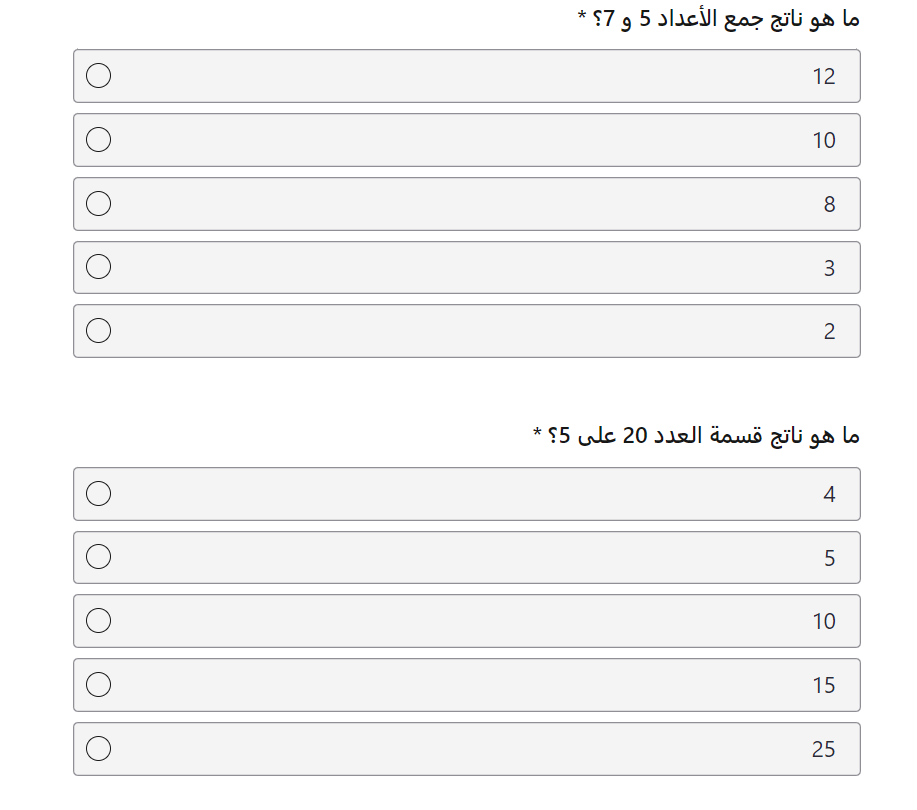 What are some examples of RTL forms and surveys?
A simple registration form in Arabic
Run sensitive surveys.
Get insights.
Unlock value.
Free plan, no time limit
Set up in minutes
No credit card required
---