The Spooky Halloween Picture Quiz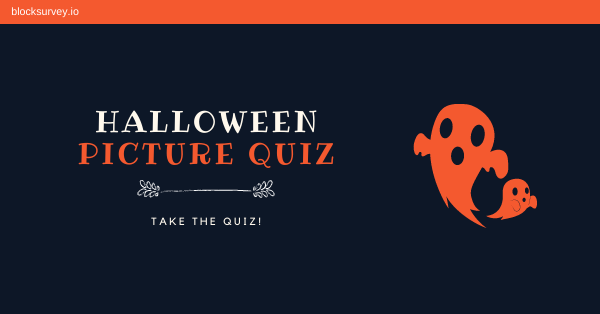 It is "that" time of the year! So grab your scary movie collections, your Halloween costumes that are deep down hidden in your cupboard. Go get your costume ready and prepare yourselves to trick or treat and have so much fun because it is "that" time of the year. It is Halloween, the most favorite holiday and most loved celebration of all time.
Are you looking for a fun way to spend your Halloween night? And Are you always excited about trivia, quizzes, and games? Then the Halloween picture quiz it is! The right way to have a quirky and fun time for this Halloween.
Ready to dive in?
Sign up for free today.
Get future posts from BlockSurvey
---
Get future posts from BlockSurvey