How to Improve Customer Experience in Retail Stores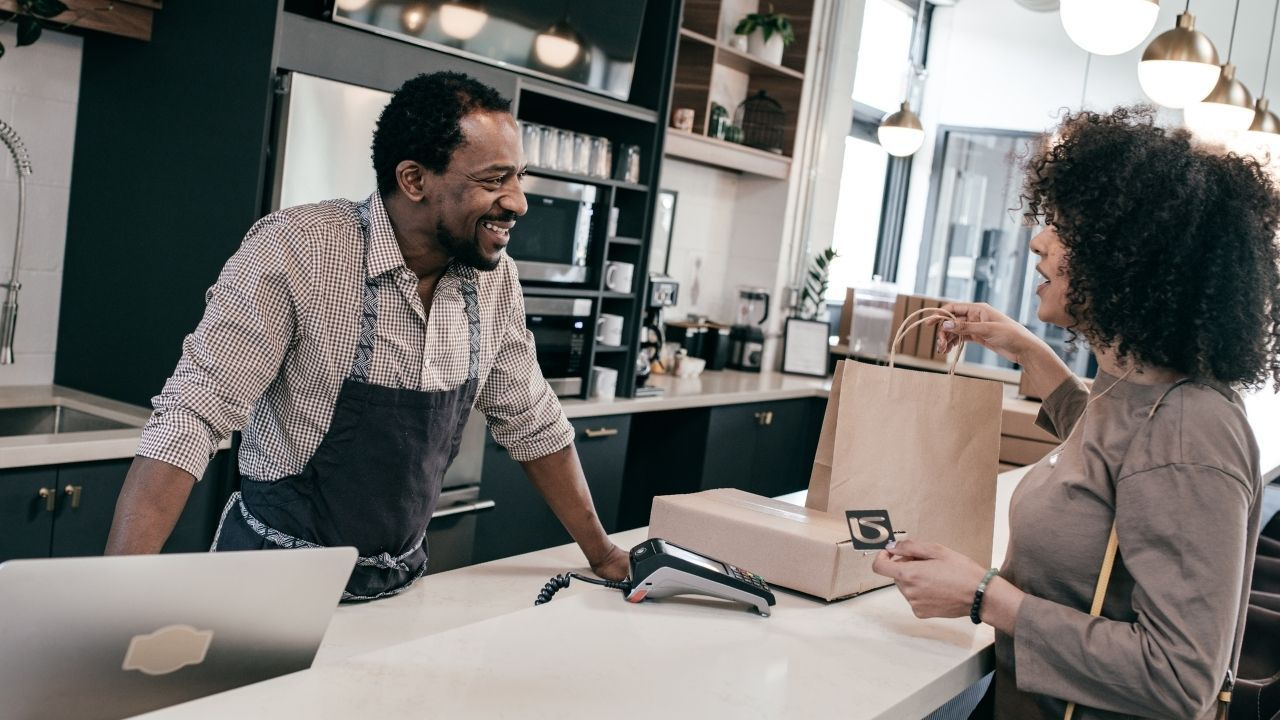 Customer experience is the single most important key to building a successful business. This isn't just customer service, it involves many elements including the atmosphere and appearance of the store, the staff, and the checkout process. Marketing can help bring in customers, but retail stores need to get the experience right in order to convert them.
In this post, we are sharing few ideas for creating a smoother customer experience in your stores.
"You'll learn more in a day talking to customers than a week of brainstorming, a month of watching competitors, or a year of market research." - Aaron Levie
A top retail grocery and daily needs chain had been seeing declining footfalls over its first two quarters. A random complaint from a customer allowed the management to understand that the "mandatory" requirement of customers to provide their contact details before billing might well be the culprit.
Incidents such as the above are not uncommon these days what with all the competition and impending need to draw in more customers. Retail stores are clamouring for customer attention and presence and this will only get tougher as customers become more aware and smarter by choice.
Know your customer, well
As per the Statista report, the global retail market is projected to touch $28 trillion by 2020. While this a very good news, it also means that the retail industry must focus its time and efforts on knowing the customers well enough.
Retail is all about knowing the customers and knowing them well enough to come up with the right insights and put in place a plausible execution plan. Keeping all things constant, the success of the retail industry depends on unearthing authentic information from customers via their experiences and expectations.
BlockSurvey known for its anonymous customer experience surveys with strong privacy and security measures in place fits the bill and comes to the rescue of its retail clients.
Customers of the present are more knowledgeable and smarter, and yes, they care much more about their privacy. All of these need to be considered before conducting a survey or a poll.
From the moment a customer enters the store and until departure, the entire customer journey for retail can be planned out with various touch points. This could be either online or offline. Sharing some examples to visualize areas we can build experience.
If the product they are searching for is not available, use the forms provided in QR codes around the store to take an application. It shows you are truly compassionate and eager to support.
Measure purchasing experience where they've been well supported or not. Have you provided enough help / assistance?
Take input from previous purchase or product experience if skipped.
Find out the reason behind buying, so you can benefit and help better.
Whether they are too costly or not, find out about market discovery. Helps to find the correct price point.
Find out if customers will recommend you to others through NPS surveys.
Through conducting customer satisfaction surveys and customer effort surveys, assess the overall experience at check-out.
Show that you are truly want to make the experience better. Never collect personally identifying information.
Once customers / consumers are happy, the retail sector will continue to see growth. As explained above, surveys playing an important role in the Retail industry is obvious. And we are one of the solution partner spanning various industries for all of your survey needs. BlockSurvey is here to offer assistance to companies by conducting apt customer satisfaction surveys. We tailor surveys according to the requirement of your brand to provide them with the best performance.
Customer Experience is an essential part of any business from retail stores to restaurant chains to airlines. With technology at the forefront of business, it's never been easier to collect data and turn it into a feedback program.
How BlockSurvey helps retail stores
Retail is one of the biggest business industries in the world. According to a report by Statista, the global retail industry is worth over $20 trillion and has almost 2 billion customers in total. And yet, it seems that retailers oftentimes lack clear feedback on how to improve their businesses. Well, fret no more with customer surveys from BlockSurvey! At BlockSurvey, we are on a mission to give everyone running a retail store or business an affordable solution for collecting customer feedback. We're disrupting this industry by providing the simplest and easiest way to ask customers for their valuable thoughts. All this is with a focus on privacy and security.
Using BlockSurvey, you can create:
Customizable surveys
Attention-catching and brief surveys
Access to Authentic customer information
Access to revealing customer insights
Formulation of better marketing strategies
In order to be a hero to your customers, you need to make them feel noticed, valued, and cared for. Use survey to ask the right questions. Then take advantage of this precious input to surpass their standards and keep them coming back for more.
Ready to dive in?
Sign up for free today.
Subscribe to get future posts from BlockSurvey